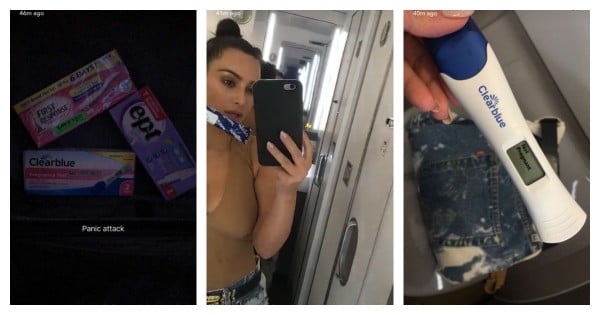 Kim Kardashian West has taken to Snapchat to share the greatest concern to all women – the unplanned pregnancy test.
"I'm legit in the airplane bathroom going to take a pregnancy test because I'm having a little bit of a scare," the reality star said into the mirror before adding, "so no big deal."
Starting with an image of three different tests and the text "Panic attack" added, the entrepreneur then added the video of herself in the bathroom, followed shortly by an image of a Clearblue stick that reads "Not Pregnant".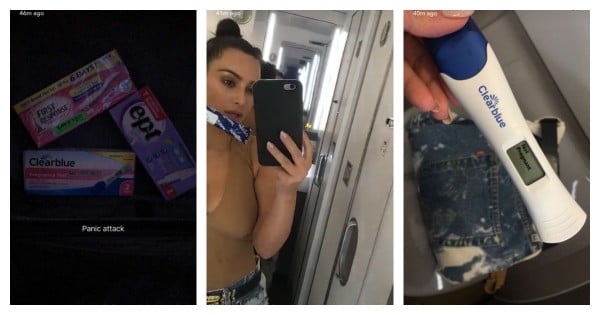 From panic attack to bathroom chat to in the clear. Source: Kim Kardashian West / Snapchat.
Having welcomed 2-year-old daughter North in June 2013, and five-month-old son Saint in December of last year, Kardashian West has spoken often of only wanting two children. Her husband Kanye West told Ellen DeGeneres this week that while he'd ideally love more, he's happy to "keep practicing" for now.
The Snapchats were posted Friday afternoon Australia time, while Kardashian West was travelling back from a week in France, where she was attending events at Cannes Film Festival and making a stop at Euro Disneyland with North and niece Penelope.