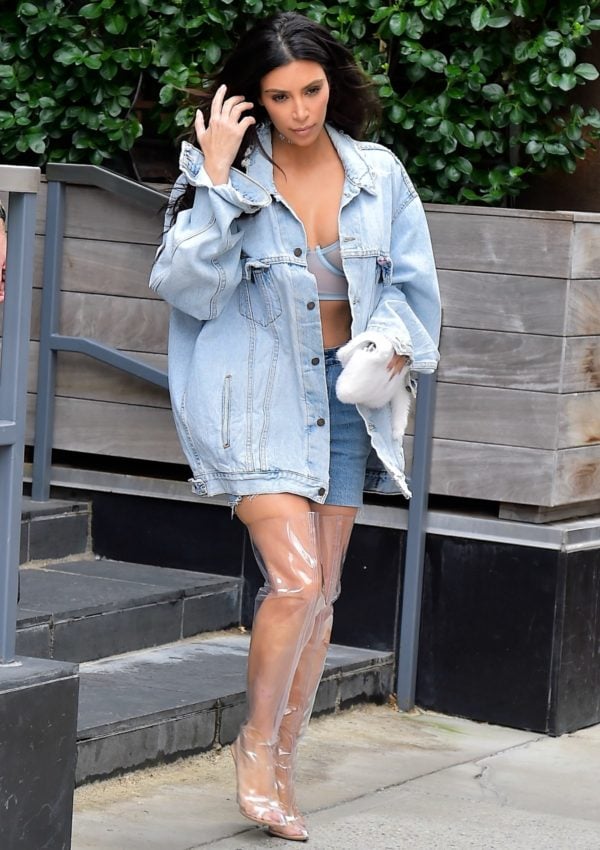 Want to read this later? Pin it here. 
There was a time where fashion's elite couldn't even mouth the words "plastic" and "heel" without visibly convulsing.
While they may have once been the domain of strippers and pole dancers exclusively, clear plastic shoes – boots, heels, sandals, the whole shebang – are now firmly in the fashion lexicon. Whether you like it or abhor it.
As usual, we have Ms Kim Kardashian West to blame thank for the gentrification of a shoe that's long been shunned from our wardrobes.
Casually walking around New York City and not at all planning on being photographed, Kim capped off a see-through bra/denim jacket/denim shorts combo with some thigh-high, clear, plastic boots.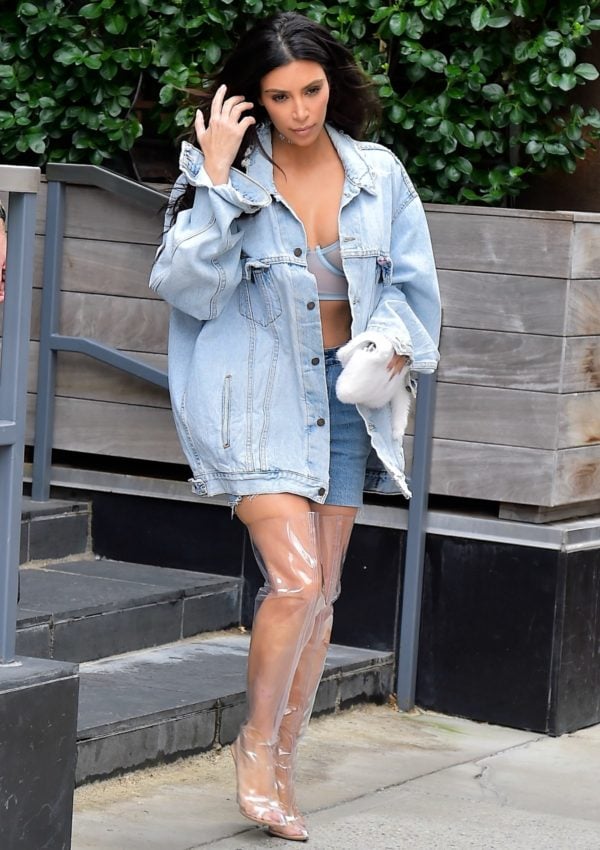 Image: Getty.
Completely see-through. From the top to the bottom.
A little Glad Wrap chic, no?