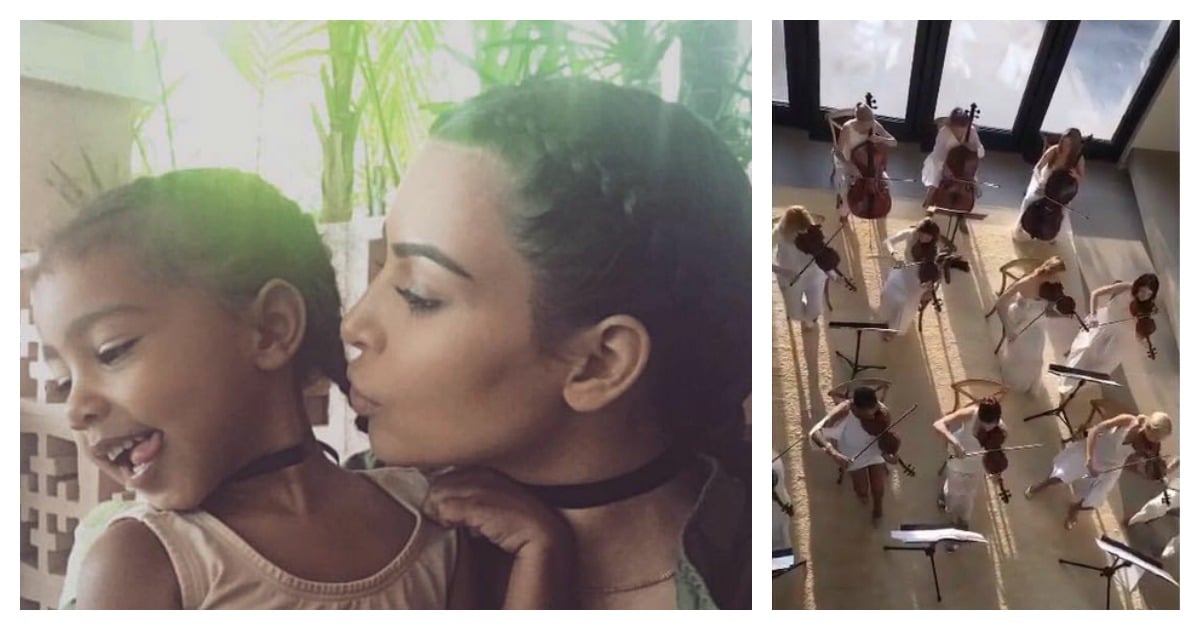 Last year Kim Kardashian West received 1000 white roses for Mothers' Day. This year it was the sound of music. Live music. From an orchestra. In her living room.
While most mums were unwrapping slippers, chocolates and class crafts, Kim K was being serenaded by an all-female, 12-piece orchestra arranged by her dear hubby Kanye.
The mother of two captured the surprise symphony on her phone and shared the videos with her loyal Snapchat followers.
The musicians played beautiful renditions of a catalogue of kid-friendly tunes, including Let It Go, the smash-hit song from Frozen, and Annie's Tomorrow.