"It was amazing and she looked beautiful, really beautiful."
In a two-part special on Keeping Up With The Kardashians titled About Bruce, the Kardashian-Jenners are documented coming to terms with Bruce Jenner's transition.
It's not surprising that their reactions were filmed and it's even less so that they were compiled into a very heavily publicised TV special. But what has surprised us is an interview Kim Kardashian did ahead of the special.
Kim, 34, told Access Hollywood that she has seen 65-year-old Bruce in a dress.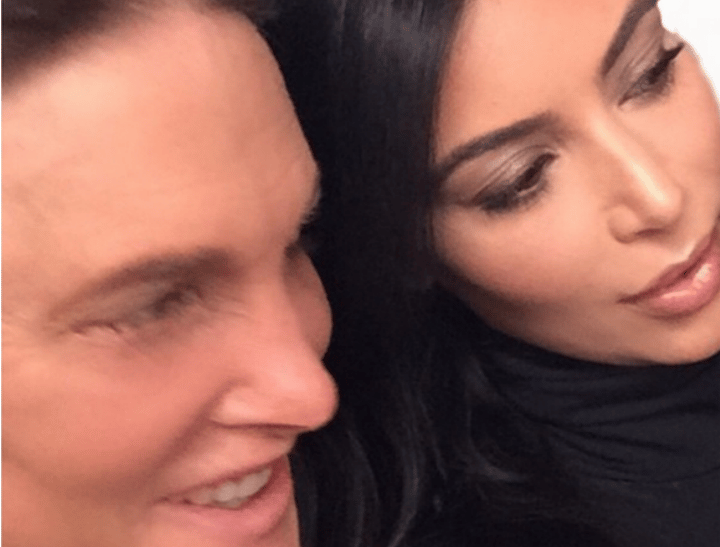 "It was amazing and she looked beautiful, really beautiful," she said.
"She was dressed up, beautiful makeup, beautiful hair, very, very beautiful and very comfortable."
Kim also told the Access Hollywood host that she knows Bruce's female name, but won't say what it is.
You can watch the interview below. Post continues after video. 
In the first part of the About Bruce special, there's a scene where Kim and Bruce go through his closet, which is filled with female clothing – and try to find him some appropriate outfits. Bruce, at that point, tells Kim he has stolen her outfits before.
WATCH: An Aussie trans icon on the 'Bruce Jenner Effect'.
The special explored all of the children's reactions to Bruce's transgender status and heavily focused on the feelings of Kendall and Kylie Jenner. Kendall said she had seen Bruce in a dress before, but didn't tell anyone because she didn't want her family to break up.