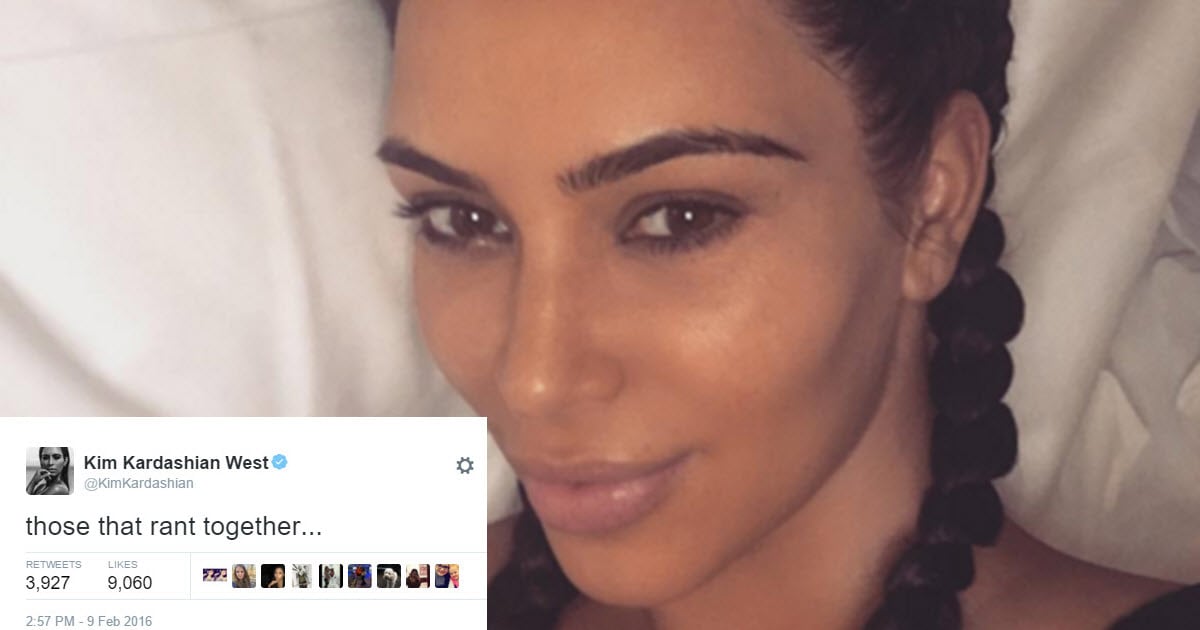 There are loads of differences between Kim Kardashian, 35, and other new mothers.
For instance, other new mothers don't have to wrangle a petulant self-proclaimed genius as well as their actual babies; and other new mothers aren't necessarily incredibly wealthy and famous.
Despite all this, Kardashian actually has a hell of a lot in common with other new mothers.
"I'm up at 4 a.m. pumping and delirious, hiding in my daughter's closet because if she sees I snuck out of her bed she will start to cry," she wrote in a blog post to her website last night.
"AND I think she gave me a cold so figure no better time to write a #Straight Up than now!"
She gave birth to her second child Saint West two months ago, and he already has a wardrobe of custom Ralph Lauren.
He doesn't know that, though. All he knows is he's hungry/sleepy/pooped in his nappy.
"My mom would always say, about having kids: 'One is like one, and two are like 20.' I never really understood that until now," wrote Kardashian.
6am A photo posted by Kim Kardashian West (@kimkardashian) on Sep 28, 2015 at 7:54am PDT
"It seemed like every time Kanye and I would go out, we would see couples — or really anybody that had kids — and everyone would say, 'Wait until you have two.' Like it's the end of the world!
"I remember Kanye and I would be like, 'WTF are they talking about? Will our lives be the same? Are we going to be OK?!'"
Watch Kim giving her sister Kendall some baby advice on her other sister's show Kocktails with Khloe… Post continues after video.
The biggest part of the job is ensuring tiny fashionista North West feels loved amid the intrusion of a new, even tinier sartorially gifted child.
"When I had North, all I did was feed and sleep. This time around, I get no sleep. Every waking second that I'm not with the baby, I'm with North.
"I actually think the harder parts aren't with the newborn but with the toddler! I feel like I go into overdrive to give my daughter attention and make her feel loved."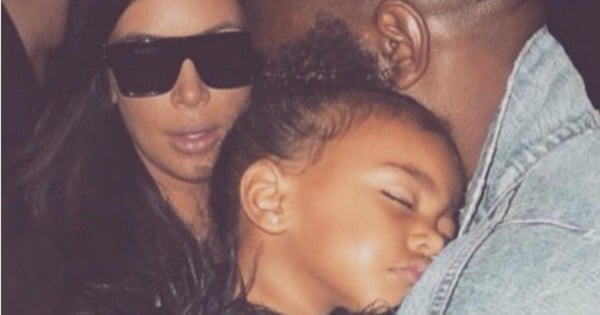 Of course, another difference between Kim Kardashian and other new mothers is that other mothers don't have paparazzi lenses trained on them every time they leave the house; or tabloid media speculating about their weight.
Kardashian took a leaf out of her wayward husband's book and tweeted, rant-style, about a Daily Mail headline she took issue with that described her as hiding out until she loses weight.
So I'm reading The Daily Mail, which I love btw but this headline isn't cool. "Kim emerges from self imposed diet exile" REALLY?!

— Kim Kardashian West (@KimKardashian) February 9, 2016
Isn't it just called maternity leave? If coming to NYC support my husband & have so enjoyed my time at home with my babies & family. — Kim Kardashian West (@KimKardashian) February 9, 2016
Certainly not in a self imposed diet exile. Thats ridic!

— Kim Kardashian West (@KimKardashian) February 9, 2016
those that rant together… — Kim Kardashian West (@KimKardashian) February 9, 2016
She's not in exile, desperately trying to lose weight. She's at home with her newborn and toddler. Just like other new mums would be.
Kardashian says working or even going out for Kardashian media events, such as Christmas, is difficult because she's breastfeeding her son "in between getting myself ready and getting my daughter ready."
"Being late and running behind gives me anxiety, but I know we will soon get into the perfect groove and just figure it out," she wrote.
I know you and your many nannies and your personal assistants are going to be just fine, Kim.