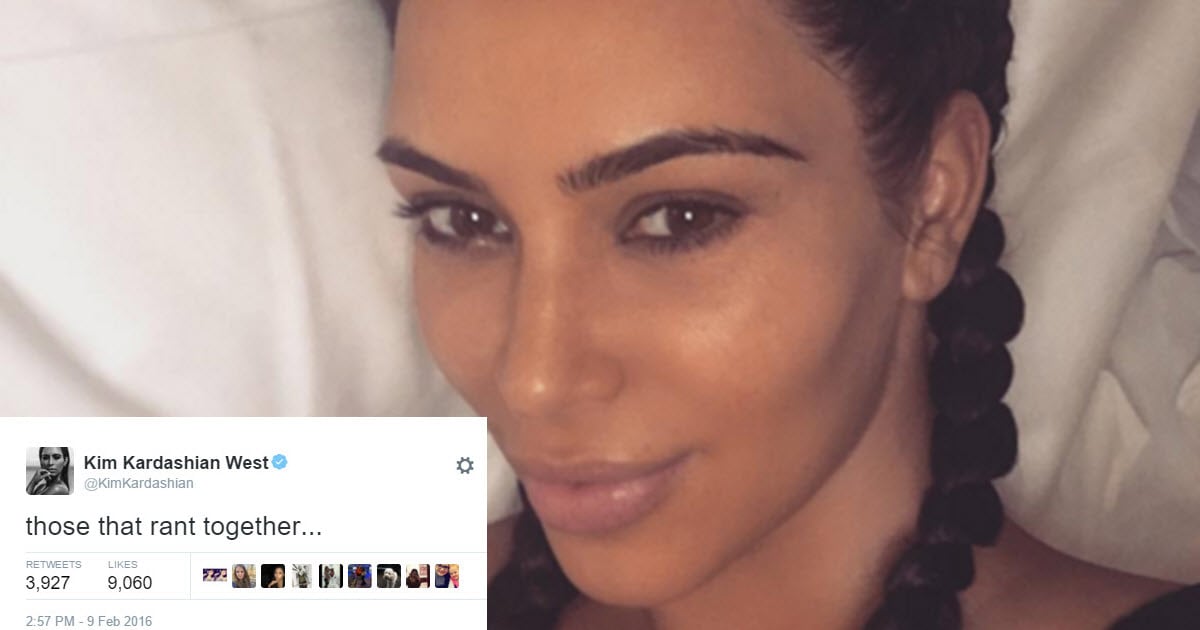 There are loads of differences between Kim Kardashian, 35, and other new mothers.
For instance, other new mothers don't have to wrangle a petulant self-proclaimed genius as well as their actual babies; and other new mothers aren't necessarily incredibly wealthy and famous.
Despite all this, Kardashian actually has a hell of a lot in common with other new mothers.
"I'm up at 4 a.m. pumping and delirious, hiding in my daughter's closet because if she sees I snuck out of her bed she will start to cry," she wrote in a blog post to her website last night.
"AND I think she gave me a cold so figure no better time to write a #Straight Up than now!"
She gave birth to her second child Saint West two months ago, and he already has a wardrobe of custom Ralph Lauren.
He doesn't know that, though. All he knows is he's hungry/sleepy/pooped in his nappy.
"My mom would always say, about having kids: 'One is like one, and two are like 20.' I never really understood that until now," wrote Kardashian.
6am A photo posted by Kim Kardashian West (@kimkardashian) on Sep 28, 2015 at 7:54am PDT