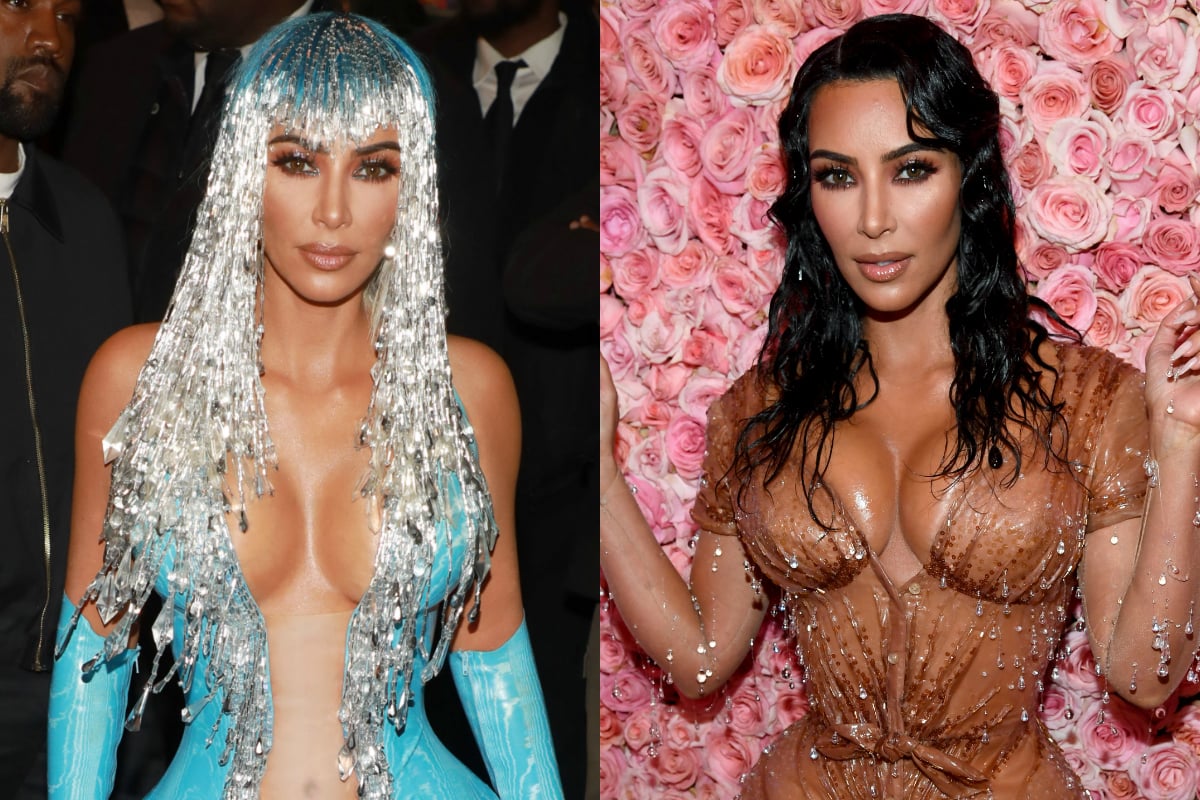 When Kim Kardashian and her waist stepped onto the millennial pink carpet at the 2019 Met Gala on Tuesday, time stood still.
A seemingly indifferent Kanye West beside her, the entrepreneur, fashion icon and Keeping Up with the Kardashians reality TV star looked impeccable in a House of Mugler silicon and silk organza nude dress.
Every detail of the 38-year-old's Met Gala look was immaculately planned, from her transparent open-toed mules and slicked back hair made to look like she'd just emerged from the ocean, to the way she posed her arms and fingers to give off the illusion she was dripping with sparkling crystals.
Immediately, my eyes were drawn to the one detail I was meant to notice first. Her waist.