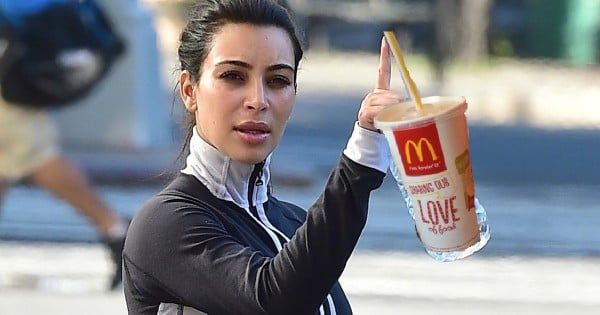 When she's not taking a million selfies doing exercise it would seem the Kardashian Kween chows down at Micky D's.
Kim Kardashian revealed what she orders at McDonalds in a post to her website that lists her top five fast food feasts.
The Maccas muncher admits that small fries, chicken nuggets (and honey) and a cheeseburger are her top picks.
"When I go to McDonald's, I ALWAYS have to get an order of small fries. Then I usually order chicken nuggets and dip them in honey; or I'll get a cheeseburger and chicken nuggets and eat half of each!"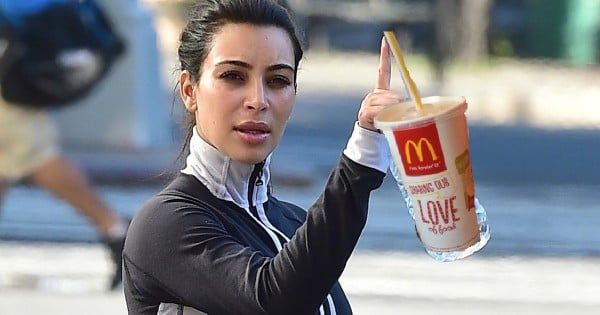 Half and half? Oh Kim. Half a bag of chicken nuggets is no way to live.