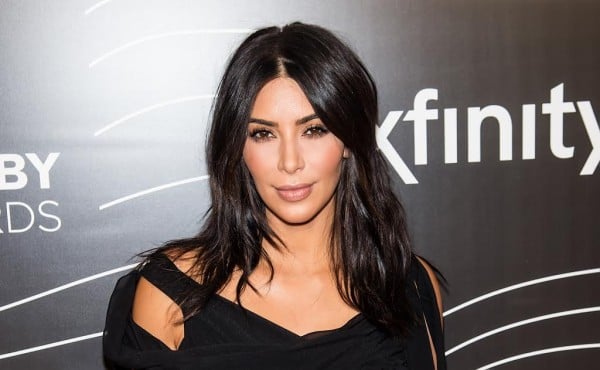 It's happened gradually. So gradually that, to the untrained eye, the photos of Kim Kardashian West now versus a few months ago might not seem all that different.
But they most certainly are.
Just as she hired Aussie stylist Christine Centenera (whom she reportedly pays $1 million) to overhaul her look from colourful and clingy to structured and chic, the reality TV mogul is completely overhauling her makeup look, too.
Yes, the very makeup-heavy look she's famous for. Hell, that she's even based a business — aptly called Kardashian Beauty — on.
Watch: How to recreate Kim K's double Dutch braids at home. (Post continues after video.)
The 'leopard print-clad eyelashes that reach her eyebrows' version of Kim is no more. And a high fashion icon (who has US Vogue editor Anna Wintour and Balmain creative director Olivier Rousteing on speed dial) has risen from the ashes.
Phase Two of the 35-year-old's makeover has been in the works for some time, although it hasn't been so obvious until the last week or so.
New (L) vs Old (R). Images: Getty.
After attending the Webby Awards (where she won the Break the Internet Award), she posted an Instagram photo of her outfit, proclaiming "no lashes, no hair extensions, no lipstick" and "no spanx" were harmed in its making.
Then, speaking at the Vogue Festival yesterday in London, she said she cringes when she looks at her makeup in old pictures.