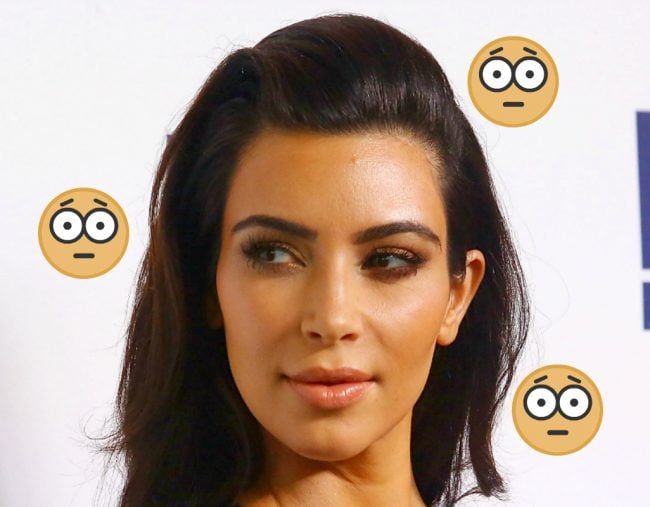 It's no secret that the Kardashian sisters routinely edit photos of themselves.
Whether it be a selfie or a family photo, images of the sisters and their children are almost always tweaked before they appear on Instagram.
But this time, fans are saying beauty entrepreneur Kim Kardashian, 38, might have taken it a notch too far.
Posting a photo of herself by David Lachapelle, which was taken for her makeup label KKW Beauty, something is missing.
Kim's signature booty appears to be… gone.
Naturally, her followers were quick to point it out in the comments, with many questioning "why is your butt so small?"
"Photoshopped to the max. Not cool at all," commented one fan.
"I know you already saw this BUTT I can't with the unrealistic photoshop," said a follower.
"Did you shrink your butt?" asked another.
One person also thought her thigh is… weirdly long.
"Look at her thigh! Why is it so long??? That's insane," they wrote.
It's not the first time Kim has been accused of photoshopping her Instagram photos.
Two weeks ago, Kim was accused of altering a photo of her daughter Chicago West.
The 37-year-old posted a photo of her seven-month-old daughter, alongside her eight-month-old cousin Stormi Webster.
It's completely adorable.
But it's also a photo Kylie Jenner had posted earlier in the month… and there are some subtle differences.