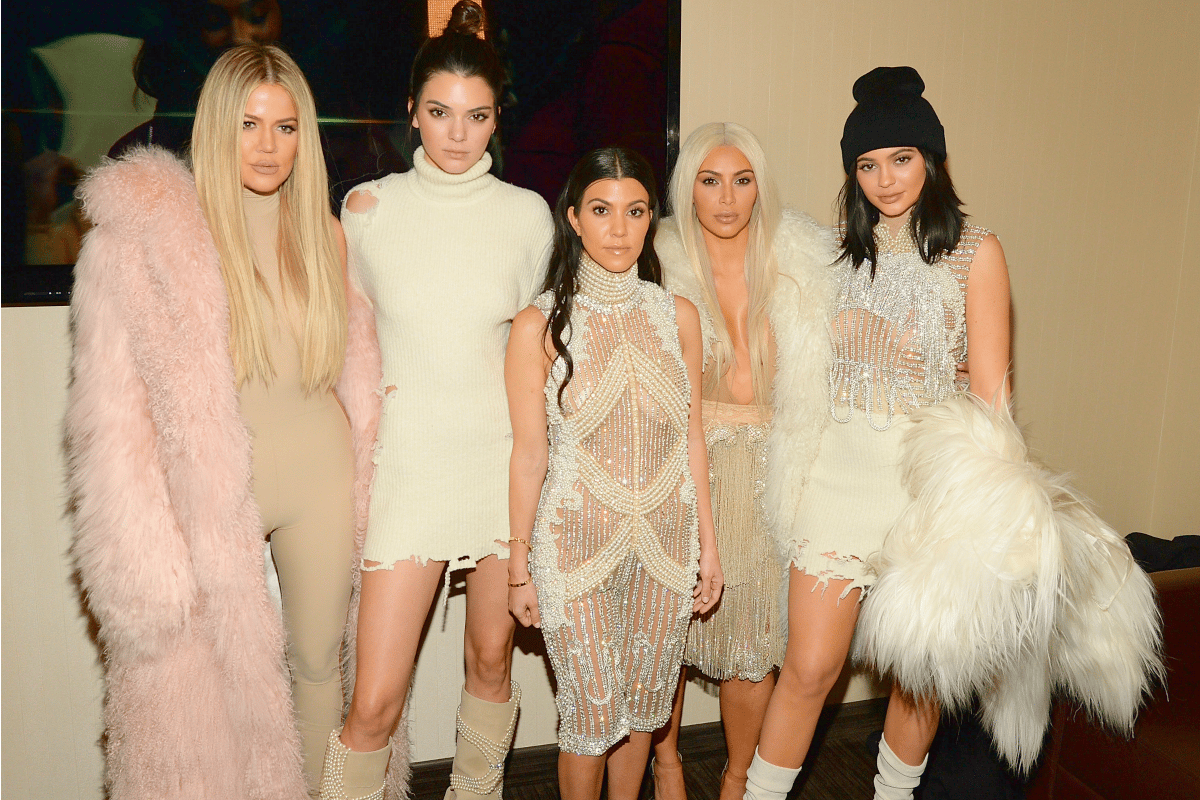 At least the Kardashians are… Konsistent. (See what we did there?)
Following in their great tradition of posting photos that have quite possibly (definitely) been edited (using filters and probably Photoshop – see for example their Christmas card from last year), this week, eldest daughter Kim shared a snap of her sisters with their mum, Kris Jenner… and it, once again, seems to be somewhat altered.
The photo was a promotion for the Keeping Up With the Kardashians upcoming 16th season. (We'll let that number sit with you for a minute…) In the professionally taken snap, the family is looking super fine in their glamorous outfits, and sensual poses… but all is not what it seems.
Here's the Instagram post: