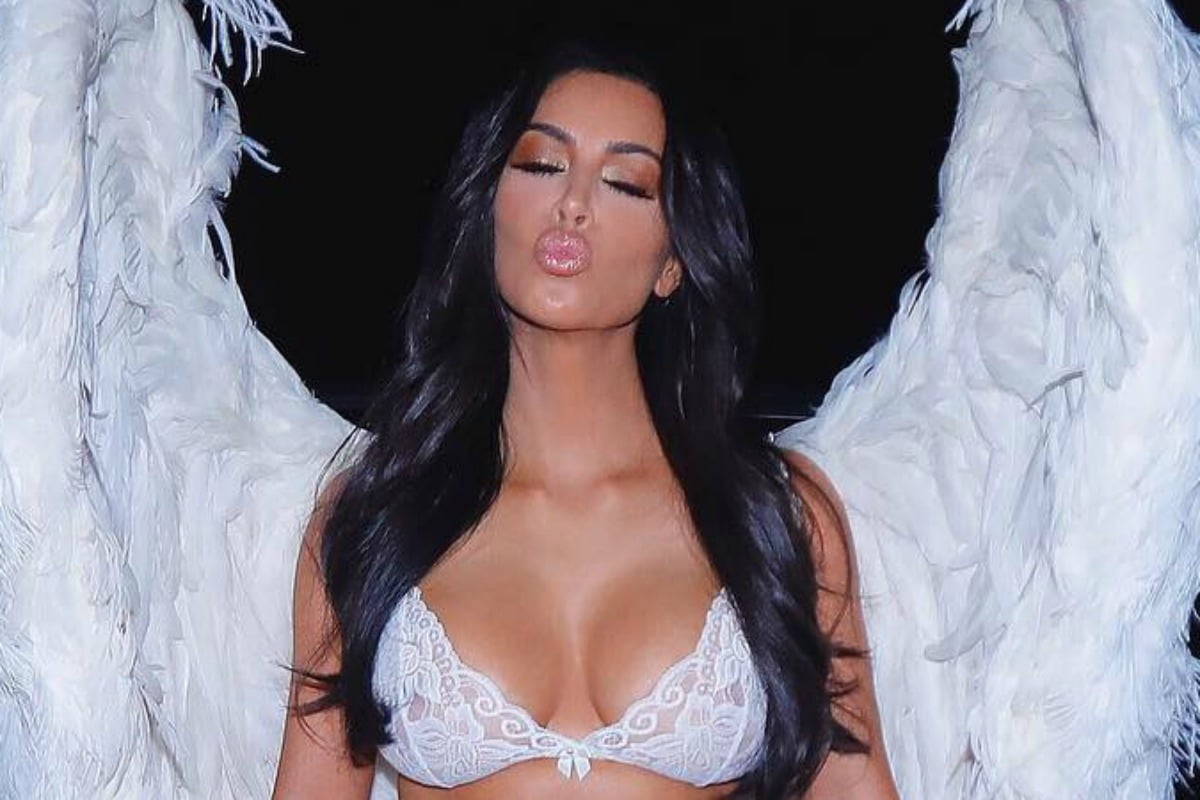 Kim Kardashian is not shy about her body or sharing it with the world, particularly in the form of bikini, lingerie and nude photos on her Instagram.
But the 38-year-old has revealed that her husband Kanye West isn't so supportive of her exhibitionist attitude.
In an interview with Ellen DeGeneres, Kim told the host that the rapper gets "upset" over her revealing photos.
When Ellen asked about a photo Kim posted in August of her sunbaking in her underwear, she admitted she only took it to share with her followers.
"That outfit I probably had under sweats, but sometimes you gotta do some things for the 'gram — for the Instagram," she said.
"You can get in trouble with your husband, sometimes, over too many photos like that."
Ellen asked Kim if those photos "bother" the 41-year-old.
"Yeah it does," Kim said.
"It's like half and half because he always wants me to be me and feel confident and we're having fun, but it also bothers him. I go through waves.
"Sometimes I'm like, 'OK, I'll be more conservative on my Instagram,' and then sometimes I really have to get something out if I'm feeling good about myself or if I've been working out really hard and then I'll post something and he'll get upset. It's a cycle."
 

View this post on Instagram
Kim discussed such a fight on-camera during an episode of Keeping Up With the Kardashians last month.