Since the news Kim Kardashian had been robbed at gunpoint in a Parisian hotel emerged yesterday, the internet has been engulfed with reports, opinions and claims — not all of them substantiated.
Many of the details of the incident, which happened while the US star was in the French capital for Paris Fashion Week, remain unclear. Yet social media is rife with speculation as to what has happened, why it happened, and who was responsible.
Here's a quick guide to what's fact and what's (popular) fiction at this stage.
Here's what we know
"Kim Kardashian West was held up at gunpoint inside her Paris hotel room… by two armed masked men dressed as police officers," a spokeswoman for the Keeping Up With The Kardashians star, Ina Treciokas, told CNN on Monday.
"She is badly shaken but physically unharmed."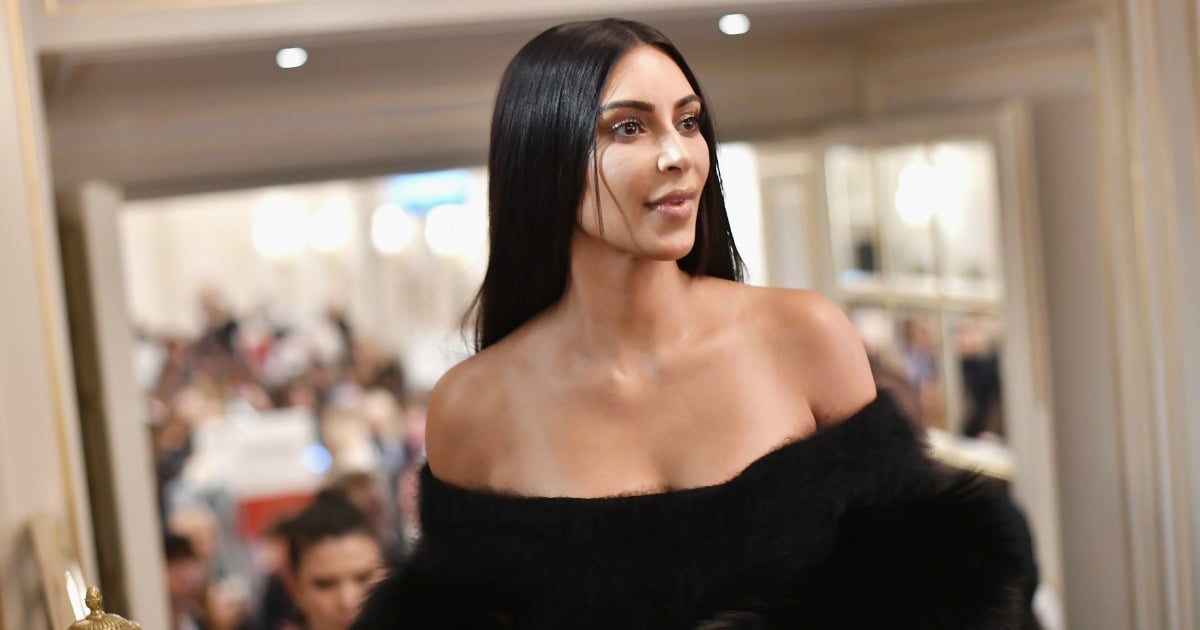 According to the French Interior Ministry, five men threatened the concierge of the private mansion, located in Paris' eighth arrondissement. His hands were then bound and he was forced to open the private apartment, after which two of the men gained access to Kardashian's room.
According to Reuters, they held a handgun to the 35-year-old's temple before tying her up. CNN also reports Kardashian was forced into a bathtub before having tape placed over her mouth and being locked in the bathroom.
The French Interior Ministry has stated the men stole two mobile phones and millions of dollars worth of jewellery, including a ring. Three of the men left on foot while two travelled on bicycles.
Kardashian returned to New York on Monday where she was reunited with husband Kanye West and their two children, North and Saint. West had ended a performance early upon hearing of his wife's ordeal, citing a "family emergency."
The mayor of Paris, Anne Hidalgo, has condemned the attack in a statement.
Here's what is yet to be confirmed
Bodyguard vows to 'hunt down' the perpetrators
The Daily Mail is reporting Kardashian's bodyguard Pascal Duvier, who wasn't with the star when the attack occurred, has spoken out about the incident.
"The events that occurred in Paris was one of the most sickening things I have seen or heard," he is quoted as saying.
"We have tips and leads and we will find you. That I promise you... you messed with the wrong one."
The publication has attributed Duvier's comments to "a personal internet blog"; however, Mamamia has been unable to locate said blog.
Claims the robbery was an 'inside job'
A former security guard of Kardashian and West has speculated that the robbery was an inside job, telling Page Six, "This was a crime waiting to happen. Kim is lucky to be alive."
"Kim's social media and her Snapchat is her undoing. When she is posting, 'Here I am, and this is the $5 million ring I am wearing, here's where I am going,' you are basically inviting someone to rob you," Steve Stanulis elaborated.
In a subsequent article, the website claims French police suspect the alleged robbers were tipped off to Kardashian's location and the fact she was unaccompanied.
Possible 'Pink Panther' involvement
A theory has emerged that Kardashian had been targeted by the Pink Panthers, a notorious network of jewel thiefs.
The group has been active since the early eighties and has stolen millions of dollars worth of jewellery in heists conducted around the world.
Featured image: Getty
Listen: The MMOL team discusses Kim Kardashian's robbery, the conspiracy theories and why the reaction online was so disappointing.