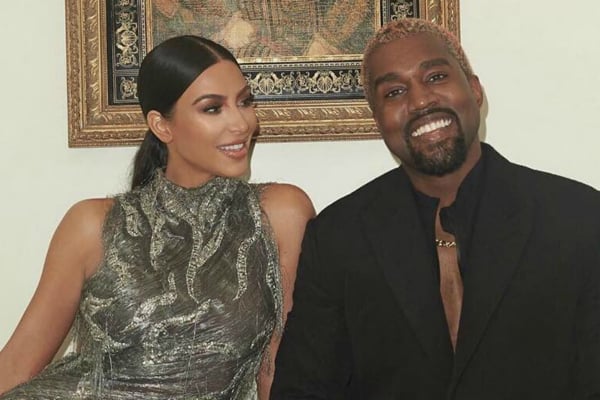 In case you missed it, Kanye West is currently embroiled in a Twitter feud with Canadian rapper Drake.
This in itself is just 'another day in the life of Kanye,' but Kim Kardashian has now joined in on the conversation with two highly questionable tweets of her own, and we MUST talk about them.
But first, a little context.
Prior to Kanye's latest Twitter rant, his relationship with Drake was believed to be strained at best, after it was widely reported Drake's hit song 'In My Feelings' was actually about his past relationship with Kim 'Kiki' Kardashian ("Kiki, do you love me? Are you riding? Say you'll never ever leave from beside me"). And the fact that Drake never publicly denied this, reportedly irked Kanye.
Then recently on December 14, Kanye tweeted a message about Drake's request to sample 'Say What's Real,' a song he produced for Drake in 2009. However after a very angry 17-tweet-long Twitter rant, the 41-year-old declared he wouldn't give Drake sample clearance until he apologised for criticising his Yeezy 350 sneakers in his 2018 song 'No Stylist'.
— ye (@kanyewest) December 13, 2018
Still need that apology for mentioning the 350s and trying to take food out your idols kids mouths

— ye (@kanyewest) December 13, 2018