With much Kardashian baby speculation swirling, we've finally been given concrete news that another Kardashian baby is on the way.
In the extended trailer for season 14 of Keeping Up With The Kardashians, Kim Kardashian confirms that she is expecting her third child with Kanye West.
That's right, in her own words.
"What happens every time I say, 'Guess what?'" Kim asks Khloe Kardashian in the trailer. "The person's pregnant?" Khloe asks before Kim announces, "We're having a baby!"
Following the birth of her first child, North, and second child, Saint, Kim has been open about her struggle to carry a third child.
"I'm definitely leaning more towards I want to try… After talking to Kanye, I think I always knew that surrogacy was an option, but I didn't think it was that realistic of an option, and now I feel like that's my reality. I feel like surrogacy really is the only other option for me," Kim said on KUWTK in April of this year.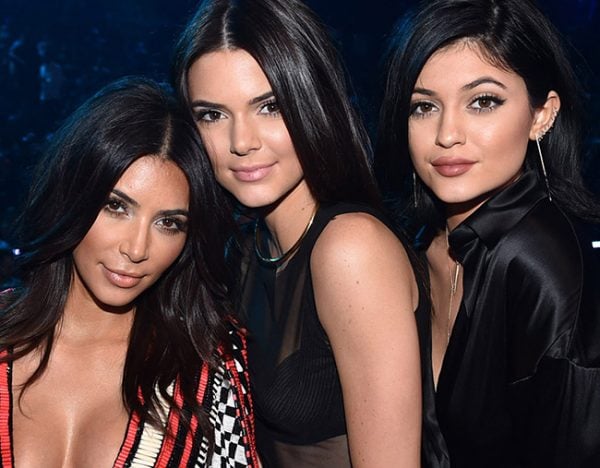 The announcement comes after reports that her sisters Khloe Kardashian and Kylie Jenner are also pregnant.
In June, Khloe posted a series of Snapchats of polaroid images of her and her 26-year-old boyfriend that were mysteriously captioned "Dad & Mom" and featured the date, "6.25.17.".
Three months and one day after she posted the snaps, news of her pregnancy broke and the pair have also been referencing each other as "momma" and "daddy" in Instagram comments of late.
Three Kardashian babies are on their way. And the timing is very convenient. Post continues below.

Kylie Jenner's pregnancy has also been reported by multiple sources including TMZ, Buzzfeed News and PEOPLE, claiming the 20-year-old and her 25-year-old boyfriend Travis Scott are welcoming a baby.
But one out of three confirmed? We guess we'll have to take that for now.