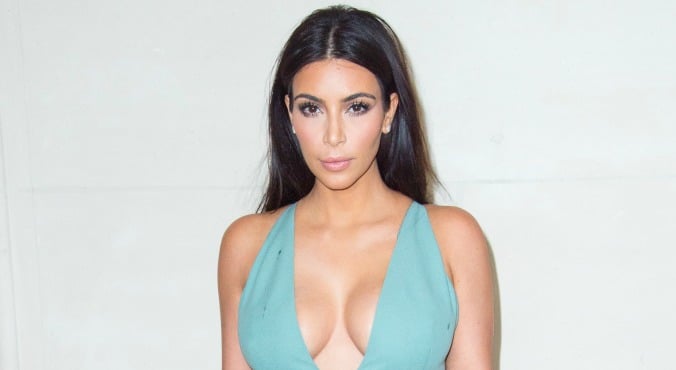 Image: Getty.
Admit it: it's hard to look away from Kim Kardashian West's cleavage at times.
While her red carpet fashion choices certainly do some of the work, the 35-year-old has revealed there's another tool she uses to give her boobs that extra oomph. And, if you've ever looked at your own bust and wondered why it doesn't look quite as gravity-defying as Kim's, you're about to feel vindicated.
Nope, it's not those plasticky chicken fillets. It's not a good push-up bra. It's not a "vampire breast lift" (to our knowledge, anyway). Her trick of choice is actually something you have in your kitchen drawers right now.
It's tape. Plain ol' tape. Kim The Benevolent bestowed the big "secret" on her followers last night, posting photographic evidence on her website KimKardashianWest.com.