French police have received critical CCTV footage showing who they believe to be the men that robbed Kim Kardashian West of $14 million of jewellery.
Captured by a CCTV camera inside a nail salon near Kardashian West's Paris apartment, the first set of footage comes from a camera that was directed at a mirror.
Incredibly, the footage shows the group leaving the apartment and walking into a nearby retail and restaurant area in the reflection. It has been described as a "million-to-one" scenario.
Kim Kardashian West in Paris. Source: Instagram. 
 According to The Sun, further ground level CCTV footage then shows the group entering the Marche de la Madeleine via a backdoor before they made their way to a nearby carpark and escaped on local hire bicycles.
Police have seized cigarette butts from outside the carpark that they believe may have been smoked by the criminals.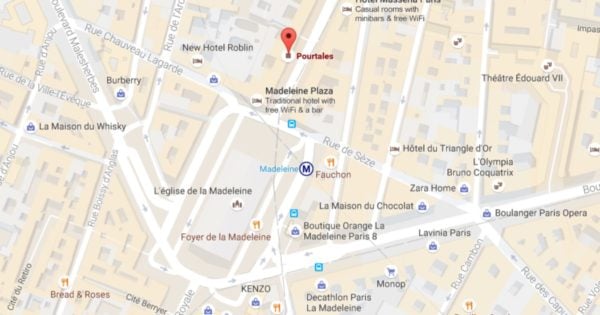 A map of the 8th arrondissement area showing Kim's hotel. Source: Google Maps. 
Breaking into Kardashian West's home in the early hours of Monday morning, the five masked men dressed as police handcuffed up the building's concierge and demanded he let them into the star's apartment before holding the mother-of-two at gunpoint, restraining her and combing the apartment for her collection of fine jewels.
TMZ is reporting that police consider the concierge to be a critical witness in the investigation.