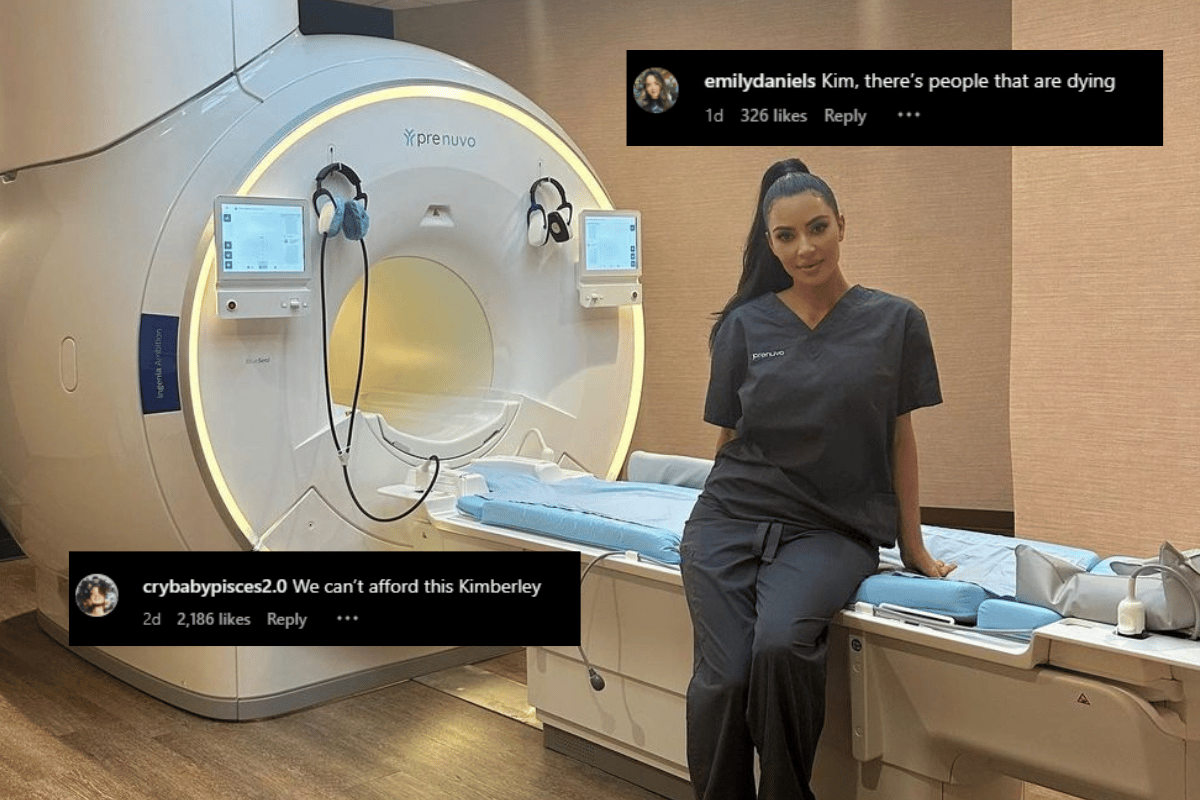 We need to talk about Kimmy.
More specifically, her recent Instagram post encouraging followers to get a scan in a "life saving machine" that can "detect cancers".
Pictured wearing grey scrubs, Kim wrote, "I recently did this @prenuvo scan and had to tell you all about this life-saving machine. The Prenuvo full-body scan has the ability to detect cancer and diseases such as aneurysms in its earliest stages, before symptoms arise."