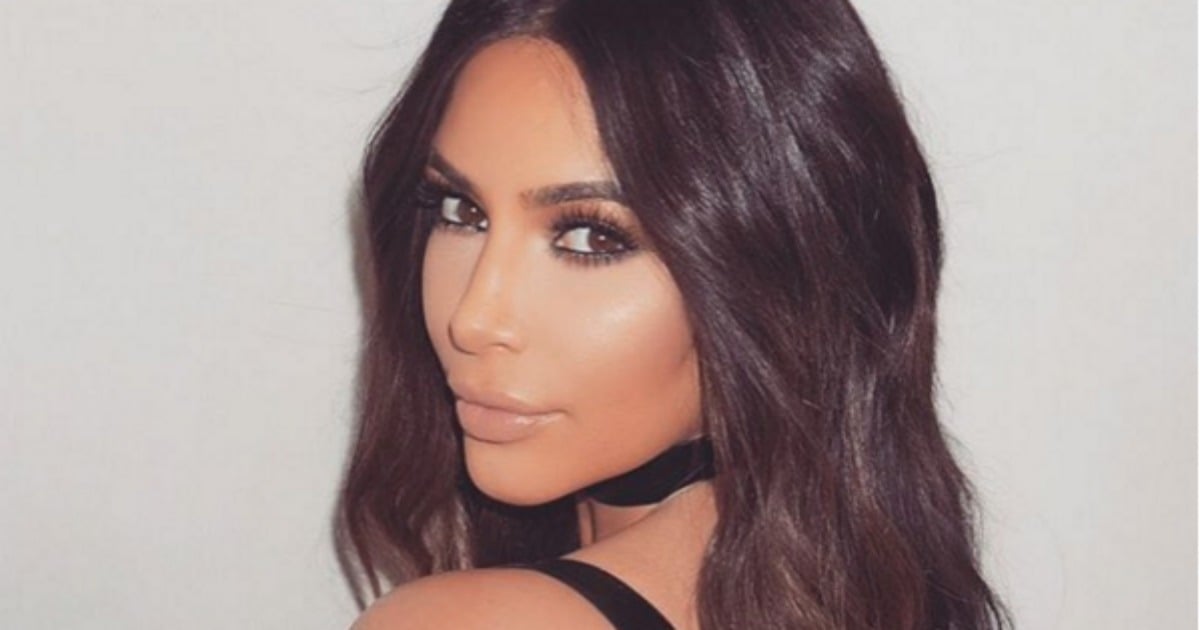 Kim Kardashian West has called the Wall Street Journal "reckless" and accused them of spreading lies after it published advertising that directed readers to an Armenian genocide denial website.
"If this had been an ad denying the Holocaust, or pushing some 9/11 conspiracy theory, would it have made it to print?" the mother-of-two asked.
Kardashian West has written an impassioned post on her blog about the issue, saying:"Money talks, and right now it's talking sh*t."
She continued: "My family and I are no strangers to BS in the press.
"We've learned to brush it off. Lies make good headlines, good headlines make great covers, great covers sell magazines. But when I heard about this full-page ad that ran in the Wall Street Journal denying the Armenian genocide, I couldn't just brush it off."
Kim and Khloe Kardashian visiting the eternal flame at the Armenian Genocide Memorial. Source: Instagram. 
Kardashian West's late father Robert was of Armenian descent, and the famous family have been vocally proud of their heritage.
"The ad was paid for by Turkic Platform. I won't list the group's website, as I don't want to give them the traffic, but basically they say that not as many people died as historians say, and that the Armenians were to blame," the reality star writes.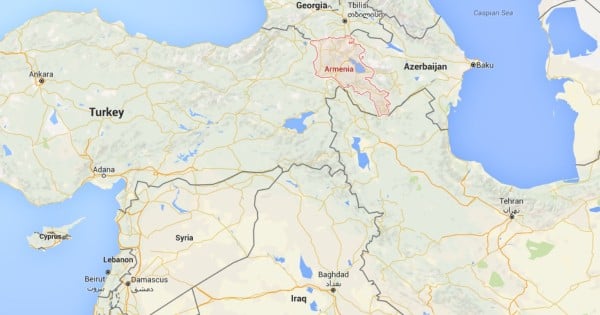 A map of Armenia and the region today. Source: Google Maps.
The Eurasian nation, which is today bordered by Georgia, Azerbaijan, Iran and Turkey, has a turbulent and bloody history.
In what remains a contentious political issue, it's estimated that between 1915 and 1916 that approximately 1.5 million Armenians were sent across the Syrian dessert and eventually killed by the then Ottoman empire (now Turkey).
Now 100 years on, Turkey continues to dispute points of the brutal event, saying the number of deaths during the period is closer to 300,000 and accusing historians of inflating figures.
Numbers aside, the horrific event is seen by many as the first act of genocide in the 2oth century, and an event that eventually contributed to the Holocaust, with Hitler praising the murders as a success.
The family meeting with Armenia's prime minister and senior ministers. Source: Instagram.
Kardashian West visited Armenia for the first time last year with sister Khloe, husband Kanye and daughter North to mark the 100 year anniversary and learn more about the country's rich history.
She has since used her stratospheric reach to shine a light on the issue.
"For the Wall Street Journal to publish something like this is reckless, upsetting and dangerous," Kardashian West's post continued.
"It's one thing when a sh*tty tabloid profits from a made-up scandal, but for a trusted publication like WSJ to profit from genocide—it's shameful and unacceptable. Why is it that every time we take one step forward, we take two steps back?" she asked.
Khloe and Kim Kardashian in Armenia last year. Source: Instagram. 
Not done completely slaying the publication, the social media mogul continued, pointing out that the Wall Street Journal's justification of the ad being that they accept "a wide range of advertisements, including those with provocative viewpoint" was less than solid.
"Advocating the denial of a genocide by the country responsible for it—that's not publishing a "provocative viewpoint," that's spreading lies. It's totally morally irresponsible and, most of all, it's dangerous," she said.
"When we allow ourselves to be silenced by money, by fear and by power, we teach our children that truth is irrelevant. We have to be responsible for the message we pass on to our children. We have to honor the TRUTH in our history so that we protect their future. We have to do better than this."
The Wall Street Journal has yet to respond to the post or provide further comment on its decision to allow the advertisement to go to print.
Kim talks to Ellen about her husband's plan to run for President.