They are the haunting words of a family who has a loved one so wrongfully stripped from you.
"Nurses are beautiful, loving and nurturing."
But these people, who are so carefully trusted to care for our most vulnerable, aren't meant to take their lives.
Channel 7's Sunday Night has examined the heinous crimes of a former Ballina-based nurse, Megan Haines — and how she attempted to get away with the "perfect" murder.
Haines was said to have a "pathological" hatred of elderly people, but also managed to charm her patients into trust.
In 2014, the nurse took the lives of two elderly women — Marie Darragh, 82, and Isabella Spencer, 77 — by administering them with lethal doses of insulin.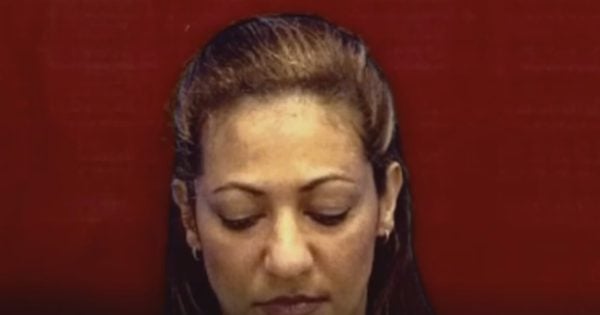 Megan Haines. Image via Channel 7.
On Sunday Night, members of Marie Darragh's family remembered her as the life of the party.
"She drank like a fish, smoked like a chimney, swore like a trouper, and danced like there was no tomorrow," one said. Darragh was a mother to three beautiful children and a great-grandmother.
Living just two rooms away from Darragh was Isabella Spencer, whose only family was her younger brother, Don.
"We were very close, Isabella and myself... she was the only aunty we had on our side," Don says.
Darragh and Spencer were both living in St Andrews Village nursing home in Ballina when Haines walked into their rooms and injected them with lethal doses of insulin. Neither of the women were diabetic.