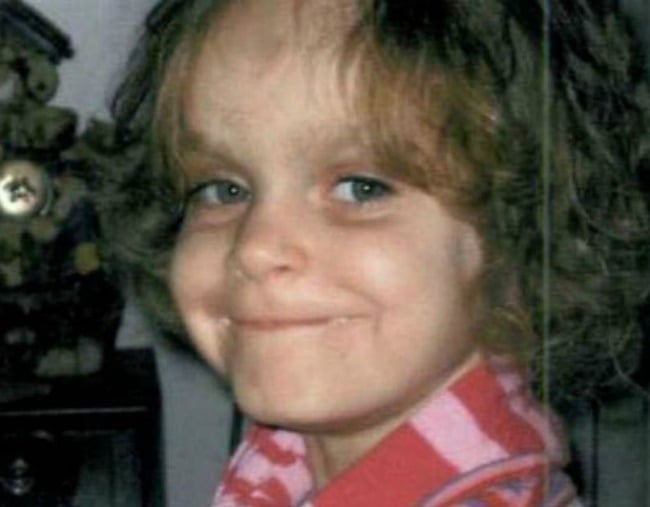 Content warning: The following contains descriptions of violence against a child, which may be distressing for some readers.

Working for more than a decade as a court reporter, Jamelle Wells bore witness to the judicial process in some of Australia's most notorious criminal cases. But the ones that linger most vividly in the journalist's memory are those involving the harm or death children. In this extract from her book, The Court Reporter, she shares one of the most affecting.
***
When the prison van arrived at the Supreme Court on 18 July 2013 for the sentencing of Kristi Abrahams for murder, a group of women carrying placards ran after it shouting abuse at her. I watched them from where I was waiting outside the court in King Street and wondered what the 30-year-old sitting inside the van was thinking.
That day came almost three years after Abrahams and her de facto partner Robert Smith buried her six-year-old daughter Keisha's body in bushland in Sydney's west. The little girl had died after years of physical abuse.
At first, her family captured public sympathy when they called triple 0 and reported Keisha missing from their Mount Druitt home in western Sydney in August 2010. They joined police in a public appeal for help to find her and made statements on television sobbing and holding tissues to their faces.
Kristi Abrahams said, "If anyone has seen her, can they please contact the police."
"Last time I saw her was, we were watching a movie together, you know?" Robert Smith said. "Anyone, someone must know something. Please come forward. She's beautiful, you know? Funny, always happy."
But former neighbours alleged Kristi Abrahams lied to them even though they tried to help her find her daughter. It would later be revealed that about a fortnight before the public appeal, Keisha had been physically harmed by Abrahams who did not bother to call an ambulance or get medical help for her daughter's serious injuries. Robert Smith knew the child was injured but also failed to get medical help.
Jamelle shares more on No Filter…

Want to hear to more?  Listen to No Filter in iTunes, Android or on Mamamia.
A few days after she died, Abrahams and Smith had put her body in a suitcase and left it there for several days before burning it and burying the remains in bushland near Shalvey in Sydney's west. The couple then tried to destroy evidence that would link them to her death by throwing away their clothes, shoes and mobile phone SIM cards. They bought children's toys that included a Tinkerbell poster to make it look as though the little girl was still alive.
Eight months after Kiesha disappeared, Kristi Abrahams told an undercover police officer a story about her death.
Abrahams sat in the dock, hunched over with her head down, when the video of her conversation with the officer was played to the Supreme Court on 27 June 2013. The video was not released by the court until the day she was sentenced a month later. In the video, in which she broke down at times, she told the officer that on 18 July 2010 she 'nudged' her daughter who was lying on the floor, with her foot, to try to get her to put on her pyjamas. Abrahams said Kiesha then jumped and hit her head on the bed. She said the child went 'funny' and 'like jelly' but was still breathing so she put her in the shower to try to wake her up. Abrahams said Kiesha kept making strange noises which she thought would go away.