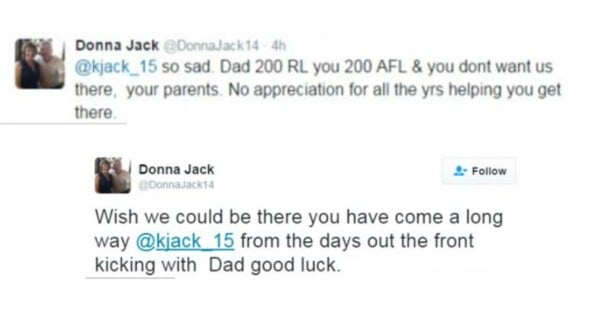 New information has come to light about what's really behind AFL Sydney Swan's captain Kieren Jack's family feud.
And it's not pretty.
In 2014 Jack's parents were said to be miffed when they were denied family travel privileges or tickets to the 2014 AFL grand final and blamed the situation on his girlfriend Charlotte Goodlet.
The private matter made its way into the national spotlight this week after Jack's parents Donna and Garry took to social and mainstream media to air their grievances about their son and Channel Nine television producer Goodlet.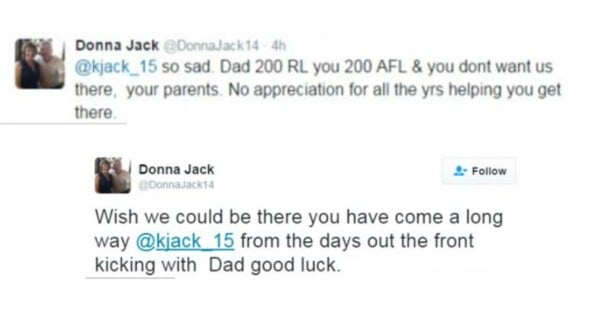 The tweet that began the Kieren Jack family saga. Source: Twitter. 
They claim to disapprove of his choice of girlfriend and say that their son now spends more time with his in-law family than his own.
"We have been trying to fix this and sort it out for more than 12 months," Garry Jack told The Daily Telegraph earlier this week.
"We have been aware of the problem but is has fallen on deaf ears. They are your kids and they can do what they want but, as parents, it hurts. It hurts us as a family, it cuts to your heart, it really does."
Women in the Mamamia office reveal why some in-laws are so difficult to deal with. (Post continues after video.)