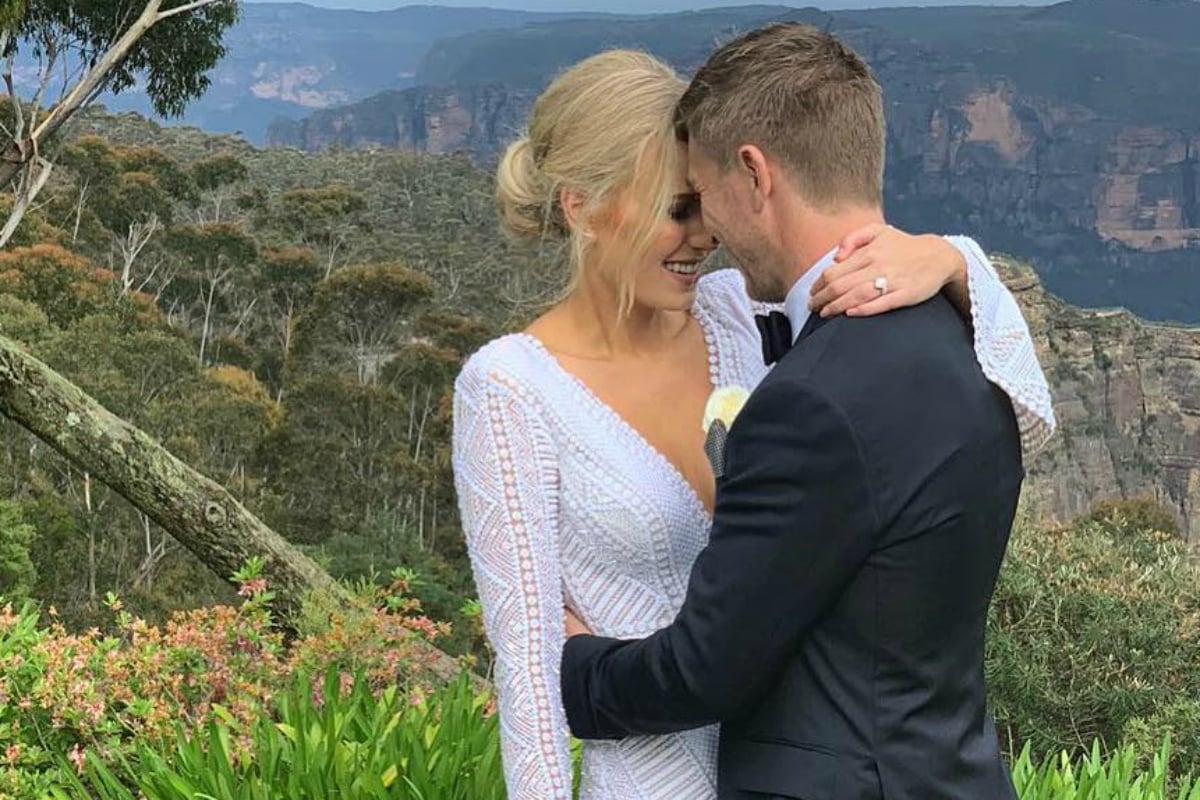 Sydney Swans star Kieren Jack and journalist Charlotte Goodlet were surrounded by family and friends when they wed in the Blue Mountains on Friday.
But there were three people missing from the guest list: Keiren's parents Garry and Donna Jack, and his older brother Rhys.
 

View this post on Instagram
The 31-year-old's parents confirmed they hadn't been invited to the Daily Telegraph on Sunday, saying: "We would like to wish Kieren and Charlotte all the best on their special day.
"It is unfortunate and disappointing that we were not in attendance of our son's wedding, but sadly none of the family made the invite list. Nonetheless, we wish them both well."
That wasn't strictly true: while Rhys (who may or may not have been invited) reportedly did not attend, Kieren's younger brother Brandon was his best man.
It's a sad reflection of the state of the rift between the young couple and Jack's parents, which the Daily Telegraph reports began in 2014 when Charlotte and her parents received free flights and accommodation to attend the AFL grand final, while Garry and Donna did not.
It is not known, however, what led Kieren to make that decision, as the football player has rarely spoken about the feud, but it is rumoured that his parents disapproved of Charlotte, who now works as a Channel Ten reporter.
 

View this post on Instagram