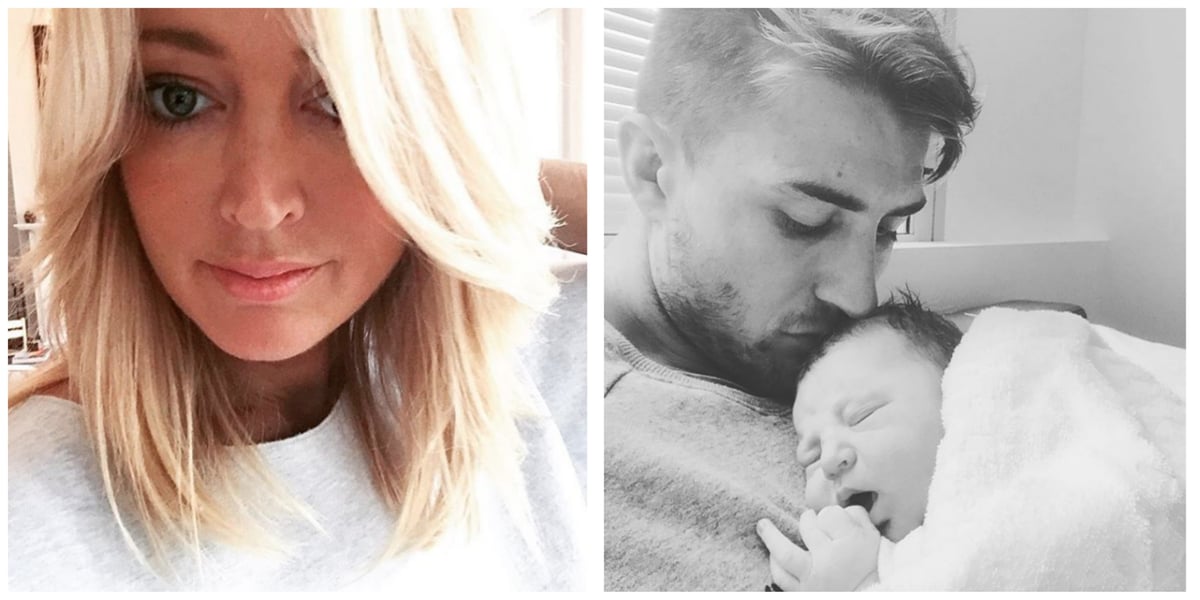 Parramatta Eels captain Kieran Foran is taking legal action against KIIS FM radio host Jackie O who questioned the paternity of his young son on air.
The allegations were made after the sporting star, who recently separated from his long-term partner Rebecca Pope, was rushed to hospital to treat a suspected prescription drug overdose.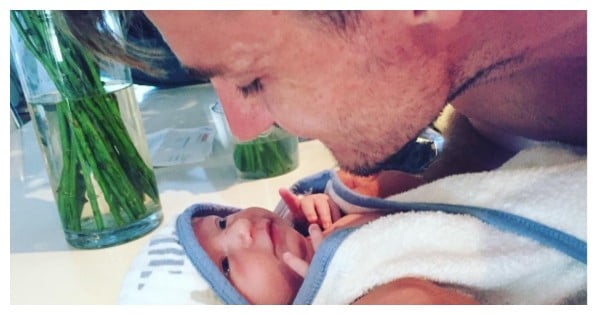 Foran with his son Jordan just one week after his birth. Source: Instagram.
The couple, who have two children together, separated just three weeks after their son Jordan was born.
Jackie O made comments on air questioning whether Foran was the father of the child.
Now Foran's lawyers have believed to have sent a letter to the popular radio show demanding that O issue a "clear apology and retraction" for her previous comments.
According to he Nine network the letter said: "Statements were made by Jackie O suggesting that our client's child was not his,"  adding, "This statement gave imputations that the former partner of our client committed adultery during their relationship.
"That imputation is defamatory, completely false, untrue and lacking any merit."
However an ARN spokesperson said they have yet to receive any legal correspondence.
"It has been reported in other media that legal action has been taken against KIIS 1065 regarding comments made on air. As of 9pm today KIIS 1065 has not sighted any legal letter," the statement said.
"Jackie and the KIIS team are mortified that anything said has caused hurt to Kieran Foran and his family at such a difficult time. We apologise unreservedly for this and  wish them all the best."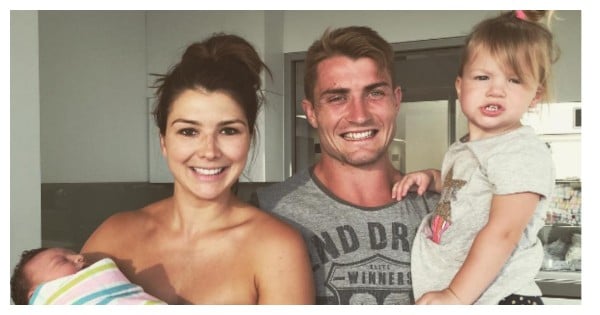 A family photo of baby Jordan, Pope, Foran and their daughter Emmy in happier times. Source: Instagram.
Since being taken to hospital, Foran has been transferred to a recovery centre and is said to be in good spirits, dealing with the recent separation from his partner and children.
Sending a text message to Fairfax Media following the hospital stay, Foran said that he just needs "some time and privacy to sort through some personal issues."
The skipper also said that he looks forward to getting back to playing with his team mates and thanked his fans and the football club for their unwavering support.
While it is not known what lead to the breakup, Pope has been sharing snaps of herself and her two children on Instagram, with one image caption saying the end was "through no choice" of her own.
Watch when Mamamia staff knew their relationship was over...