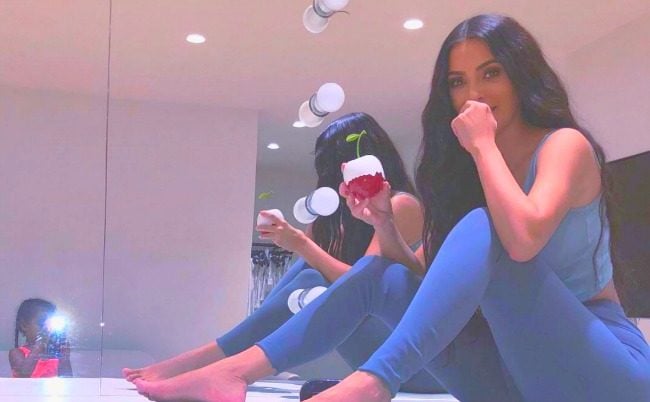 Last week, Mamamia's Entertainment Editor Laura Brodnik wrote, "Behind every sexy Instagram snap that ignites a fire within your loins is a broken soul who is screaming internally" – in honour of the person tirelessly and thanklessly being bossed around behind the lens.
But did you know that something even worse is happening to our children?
We talk about the Boyfriends of Instagram; all the partners out there taking the perfect shot for their other half to post (so they can just get on with eating their steak for God's sake). But we never mention the children. The tiny humans who aren't even allowed to have a glass of wine before they take a bajillion photos of their #influencer parent to post on Insta.
It's a dangerous and concerning worldwide phenomenon of epic proportions – and every other melodramatic hyperbole phrase you can think of.
So I'm sure you would agree it's about time we implored: won't somebody think of the children?
Take for example, innocent North West, the offspring of the slightly less innocent Kim Kardashian. Mummy Kim posted this photo this week, and little North can clearly be seen to be responsible for its artistic calibre:
It's not the first time this has happened. Kim has given North credit for many photos, but that's not the point, is it? It doesn't mean North wouldn't rather be doing something else – normal kid-stuff  like watching The Wiggles or driving a mini Bentley around her grass tennis court.
But, people, let's be realistic.  There was no way North was ever going to avoid being part of the family empire. Matriarch and mastermind Kris Jenner has ensured that her family is a money-making machine, and everyone has to earn their keep.
So, perhaps this is all fair enough.