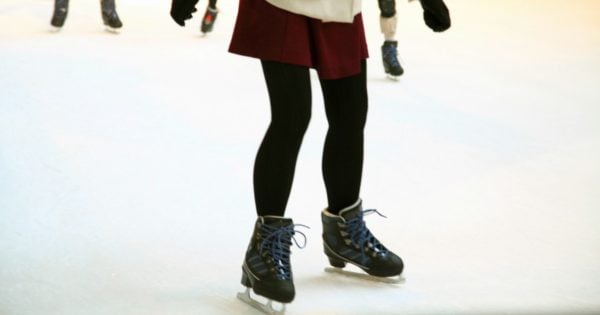 I love warmer weather. It's so easy to get dressed – a sundress and some thongs – and there's so much to do every day. You just throw open the door and off you go.
Unless it's too hot. Then the dress starts sticking to your sweaty skin and the kids get a bit stinky, and cranky, and hard to entertain.
That's when you have to put your thinking cap on and come up with some ways to keep the kids active, without them sweltering in the stifling heat.
1. Ice-skating.
Forget rollerblading or skateboarding when the weather reaches 35-plus degrees. Instead, head to your local ice-skating rink… there are still plenty of them around.
The kids probably won't let you rug them up until you get there so just grab a few warm hoodies and throw them over whatever they were wearing once you get there. Then grab everyone an icy drink from the ice-skating rink canteen to sip on the way home.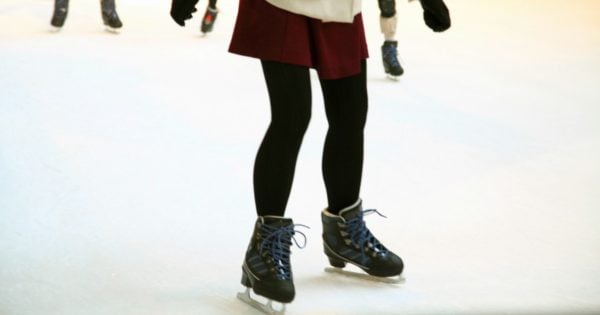 Head on down to your local ice rink. Image: iStock.
2. Beach.
A day out at the beach is so much fun but not in peak heat. We tend to head out mega-early and leave by mid-morning. That often means the water is too cold to hop right in. So we stock up on beach toys and play in the sand until the water warms up.
Even my 12-year-old still loves playing in the sand with his little brother and sister and hunting around for the odd sea shell. When the water has had time to warm up, the kids love to jump in and splash around with their towable boards, taking turns to be pulled around by the others.