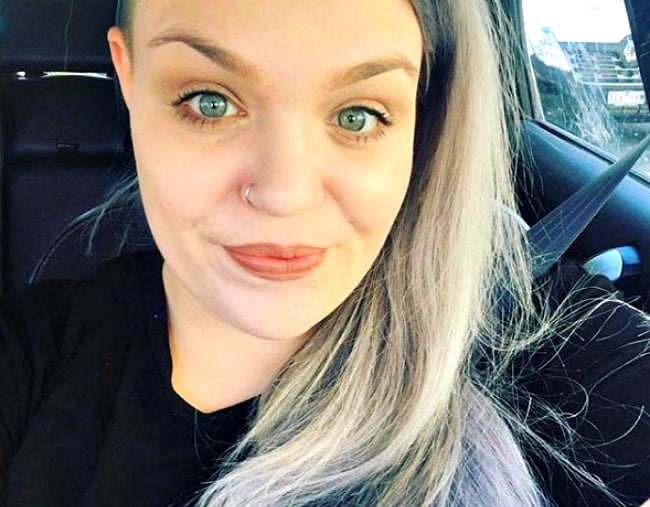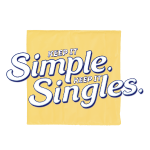 My name is Krechelle Carter and I'm an Adelaide mum to six of those hyper little people that live in our house and eat all our food.
I have Sylus, six, Noah, five, Olivia and Paige, four, Bailey, who's three in a week, and our babe Emerson who is one. Every day is exhausting – it's challenging.
But I've said it before and I'll say it again: organisation is key, not putting to much pressure on yourself is a must, and finding little tricks is a bloody bonus! And I'm the queen of them.
So do you want a glimpse into my Monday? Here we go:
Breakfast: Krechelle needs coffee.
They pile through onto my bed one by one (like the Von Trapp kids). It's so funny now, I have to set them up into two rows because they don't fit in one row across the bed.
We normally sit here between 5am and 6.30am because I need coffee – so much coffee – to wake up.
This saves cleaning up the lounge and bedrooms if they stay in our room and watch some cartoons and have a chat.
I have their clothes ready on my desk chair in my room – it's the little things that make my day easier.
And then, of course, the inevitable: they're starving. All six of them.
We go to the kitchen, the kids come marching one by one, hurrah hurrah. It's as quick as we can make it: Cereal, fruit, wash the bowls – all done.
All that's left is to make the beds, brush their teeth and get those shoes on those little feet. I send them in twos to do this or else they get distracted. I can't send them all through at once – there would be shoes flying everywhere, toothpaste wars and more!
The shoes should be sitting where I left them the night before, but lo and behold, they never are! Some things I can't control. We do a quick tidy and we're all out the door. It's really that simple.
Lunch time: Four kids, lots of leftovers.
The boys are at school so I'm left with four. Four children. We play outside before lunch so they're all exhausted and starving for lunch time.
The girls love platters, so I'll chop up everything in the fridge that needs to be eaten, and split it onto four plates.
It's simple. It's over and done with. It's budget friendly – I love to use everything leftover to fill their plates. And they love it! Think fresh carrots, crunchy celery, smoked ham, Kraft Singles cheese slices (which are a staple in our fridge), a lonely half a cucumber, leftover cooked broccoli, spinach wrapped in blueberries – whatever I've got!
As for me? Well, it's time to make one of my blended creations, and enjoy every sip while they munch away. It's great to take moments like this for yourself. Try not to always rush onto the next thing – I've been focusing on this lately in my busy life.
Afternoon: Six kids, more coffee.
The girls all nap or rest because it's exhausting being a kid and messing up your mum's house. And having tantrums about why your apple is red and your sister's is green. And I'm done at this point. I'm so tired.
But I keep on charging on: it's time to pile everyone in the car for school run. When we're finally back home, it's time to relax – for everyone. Everyone spreads out over the house.
Naturally, they're all starving again. I'm not cutting anything or mixing anything or blending anything. So I simply chuck some Kraft Singles into some bread and straight into the ol' jaffle maker. Does anyone else's mouth water at the thought of cheese toasties when you were a kid?
It's simple things like this that just work. Everyone's quiet for a bit. I didn't even use any dishes – and I finally got two seconds to myself. The silence is only broken by munching.
I sit down for the 22nd coffee for the day.
Dinner time: MumsterChef.
I'm waiting for the husband for this one. He'll be here in 46 minutes.
Hey?! Maybe Dave could take over all together and I could go to bed with a book and a cup of tea. Just kidding… he'll be starving too, maybe I'll chuck him a toastie while he's waiting!
I don't think I can tackle it on my own though. At least he can entertain the kids while I cook up tonight's beef brisket with broccoli and Brussels sprouts.
After they munch it down, it's most likely they won't be hungry for a while…until they're starving again. They're a hungry bunch!
Until next time!
xo Krechelle.
What's your tip for wrangling a household and making life simpler? Come on, tell us below!
This content was created with thanks to our brand partner Kraft Singles.
For parents, life can be complicated. That's why sometimes it's better to Keep it Simple, Keep it Singles. Kraft Singles, the original lunchbox favourite since 1976. Kraft has partnered with Mamamia to bring you this series of content that celebrates the simple wins in parenting and reminds you of all the fun childhood memories and special moments you can share with your own family.
#KraftSingles #KeepItSimple #KeepItSingles