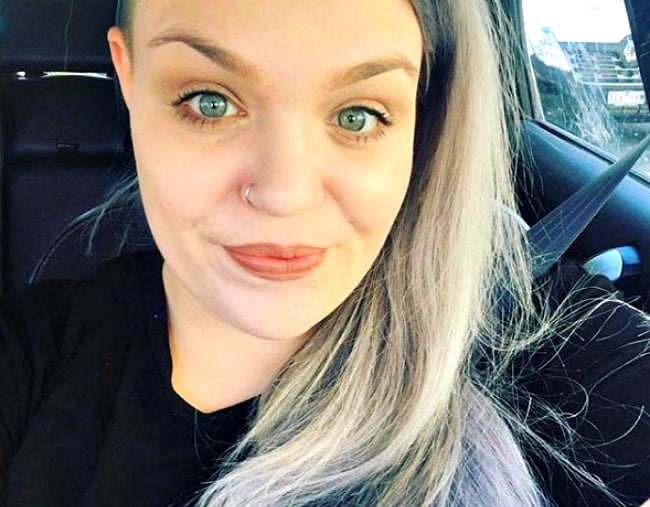 My name is Krechelle Carter and I'm an Adelaide mum to six of those hyper little people that live in our house and eat all our food.
I have Sylus, six, Noah, five, Olivia and Paige, four, Bailey, who's three in a week, and our babe Emerson who is one. Every day is exhausting – it's challenging.
But I've said it before and I'll say it again: organisation is key, not putting to much pressure on yourself is a must, and finding little tricks is a bloody bonus! And I'm the queen of them.
So do you want a glimpse into my Monday? Here we go:
Breakfast: Krechelle needs coffee.
They pile through onto my bed one by one (like the Von Trapp kids). It's so funny now, I have to set them up into two rows because they don't fit in one row across the bed.
We normally sit here between 5am and 6.30am because I need coffee – so much coffee – to wake up.
This saves cleaning up the lounge and bedrooms if they stay in our room and watch some cartoons and have a chat.
I have their clothes ready on my desk chair in my room – it's the little things that make my day easier.
And then, of course, the inevitable: they're starving. All six of them.
We go to the kitchen, the kids come marching one by one, hurrah hurrah. It's as quick as we can make it: Cereal, fruit, wash the bowls – all done.
All that's left is to make the beds, brush their teeth and get those shoes on those little feet. I send them in twos to do this or else they get distracted. I can't send them all through at once – there would be shoes flying everywhere, toothpaste wars and more!