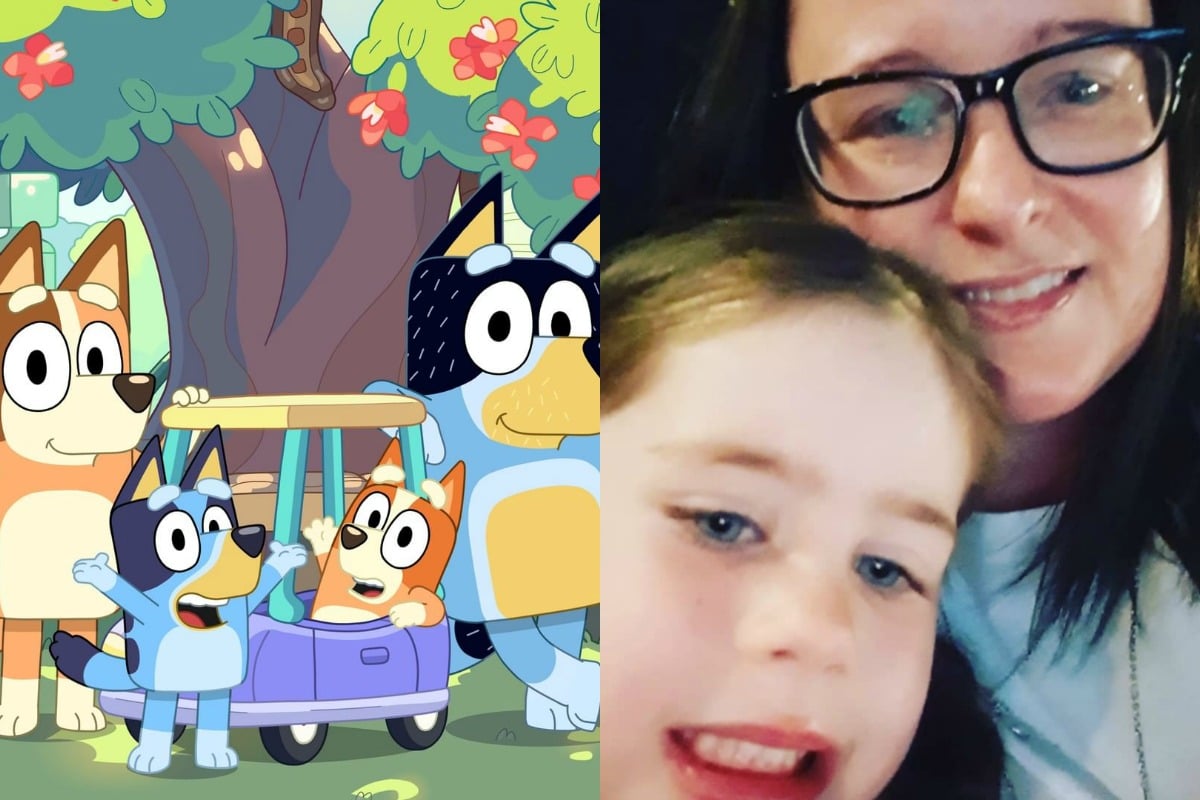 Ask not what Bluey can teach your children, ask what Bluey can teach you.
Last week I posted a screenshot of the end of an episode of the ABC TV Kids show Bluey on Twitter.
There's so much to love about Bluey. Post continues below.


It's from the episode called 'Camping' and in it, the title character Bluey is on holiday with her family, little sister Bingo, Dad Bandit and Mum Chilli.
In the same park, across a dry riverbed, a French family is also holidaying with their son Jean Luc.
Despite not speaking the same language, the pair play together on those endless summer days, chasing a wild pig (aka Bluey's eternally patient Dad) they plant a seed that they can't wait to see grow into a tree and learn to figure each other out by drawing themselves on rocks and playing side by side.
On one of these mornings, Bluey wakes up and races to play with Jean Luc, only to find his family's tent packed up and her new friend gone. Mum Chilli explains that the holiday is over and they had to go home.
Bluey mourns the loss of Jean Luc until the Heelers themselves have to pack up and return to life in their sunny Brisbane Queenslander.
But at the end of this episode, we jump forward in time to a slightly older Bluey returning to the same camping spot where she'd played with Jean Luc all those summers ago. She runs out to the tree that has now grown in the place where the friends had planted the seed and rests against its trunk.
Then, right before the credits play, an older Jean Luc steps into frame and simply says "Hello Bluey" in his gorgeous French accent.