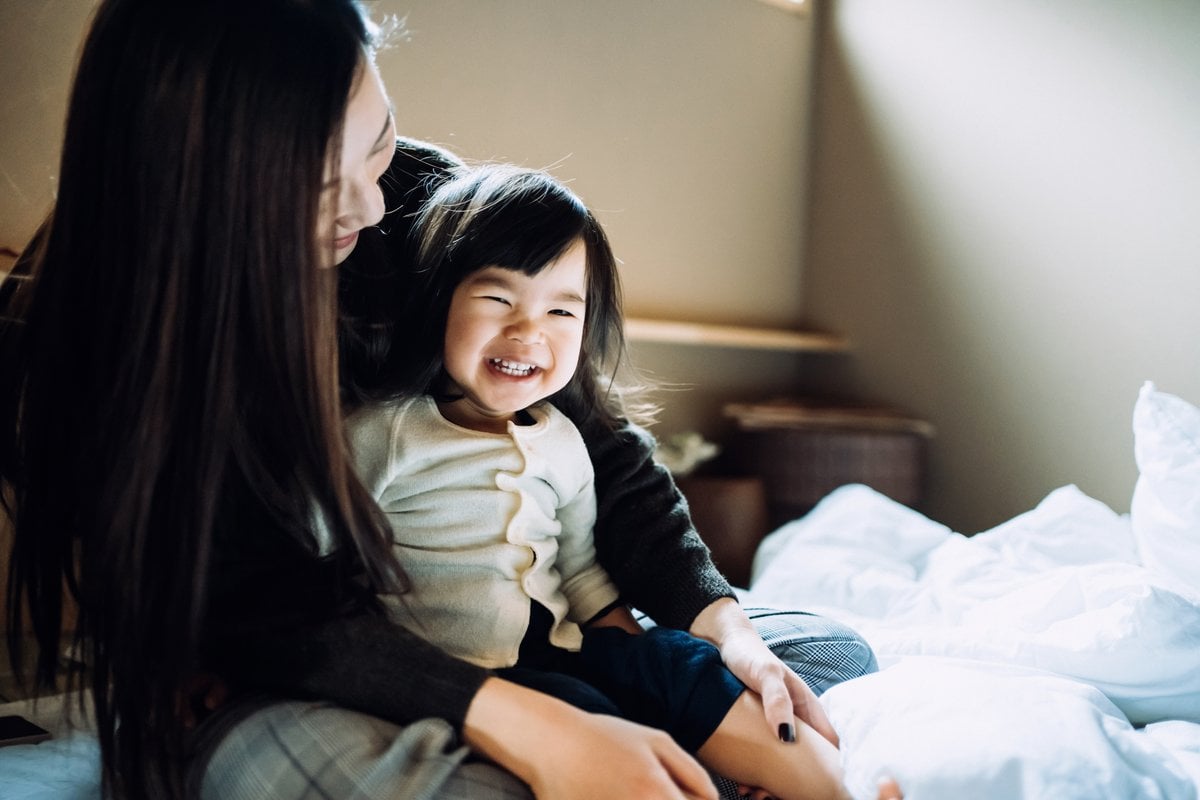 This past year, we celebrated our daughter's fifth birthday. From a delicate blob of flesh to an attitude-giving, cart-wheeling kindergartener - she's been simultaneously testing my patience and expanding my capacity to love for half a decade.
We keep her birthdays very simple. We usually have it at my parents' house and all her cousins will come over for pizza, sushi and ice cream cake. No clowns, magicians, or bouncy castles. That's it. Kids tend to find ways to entertain themselves when given the time, space and opportunity.
And every year when we arrive, my mum and I will have the same conversation. She'll glance at my daughter's outfit and ask, "So what is she changing into for her birthday?"
Watch: The two types of parents while shopping. Post continues after video. 
I'll respond flatly, "She's not changing into anything. She chose to wear this and that's what she's wearing."
She'll shake her head, give a disapproving look and her typical passive-aggressive comment, "I guess if that's what she likes. I just thought most birthday girls would want to wear a dress. It's a special time to celebrate, so it's nice to dress up for the occasion. But of course, I understand how parents want to give their kids freedom nowadays."
I'll roll my eyes.
If someone were to go through the photos of my daughter's birthday parties over the years, they'll notice she's always wearing cotton pyjama shorts and a t-shirt. She won't be in a puffy dress, ruffled skirt, or frilly tops. It's like my mum pretends to forget every year, hoping things will change.
I've never been one of those parents who dress their kids up. As babies, they lived in sleepers and onesies. Efficiency, function and convenience were the top priorities. Zippers over buttons. It's much easier to remember to pack a one-piece than multiple pieces.
I didn't need to worry about ruining clothes when they have a nappy blow-out or puke all over themselves. I could throw whatever was soiled into the wash, set it and forget it with no separating, sorting or special treatment.
I remember there was one time when I was able to wrestle my daughter into a dress, sheer stockings and a pair of shiny black Mary Janes. She was two years old at the time and within an hour, her shoes were off, her dress was stained with soy sauce and her stockings were snagged.
As she got older, I started letting her choose what to wear. And 90 per cent of the time, she'd keep her pyjamas on, throw on a jacket and off we went. Unless her outfit wasn't appropriate for the weather, for instance, sandals when it's snowing, I never ask her to change.