A Canadian mum-of-two has issued a warning to other parents after being unable to wake her eldest daughter for almost 20 minutes earlier this month.
"This was my evening, this was the scariest moment I've had to imagine," Jennifer Abma in a Facebook post earlier this month.
Alongside the message was a photo of her young daughter Anastasia in bed, covered in sweat and flushed dark pink.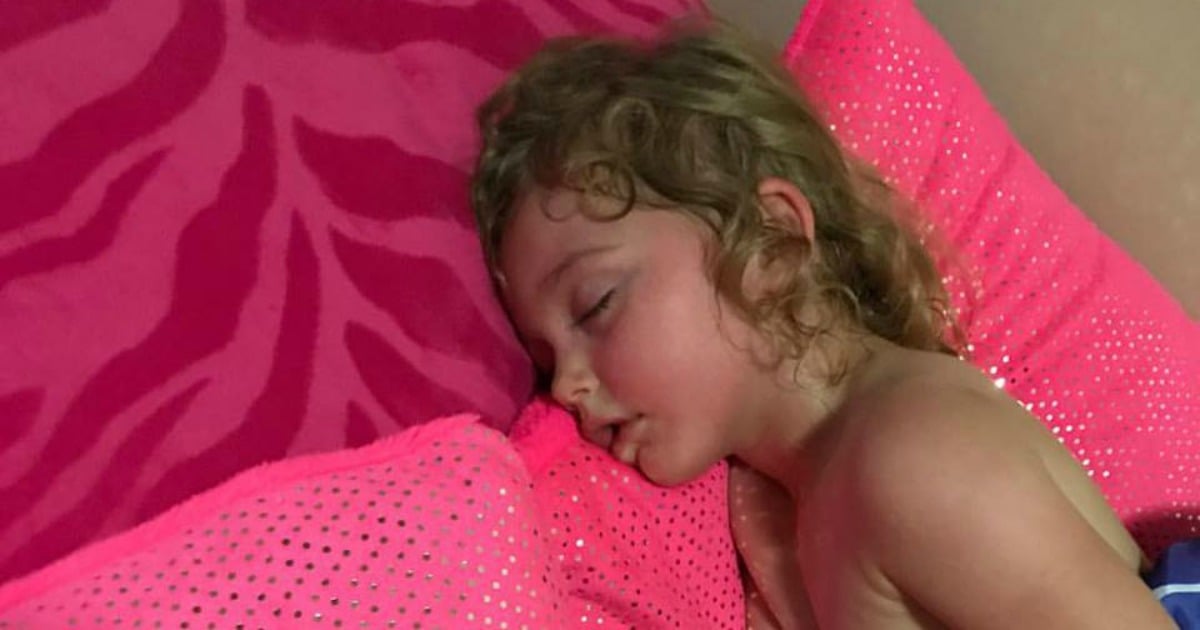 "This is severe heatstroke. There is nothing scarier than not being able to wake your baby up. This is clear proof a child doesn't need to be in the sun to get heat stroke."
Abma continued, saying it took a full 20 minutes and help from emergency ambulance staff to wake up her daughter, who had taken herself off for a nap earlier that afternoon.
"I had no idea how hot her bedroom was until I went to wake her up soaked in sweat, red face, boiling and unable to wake her."