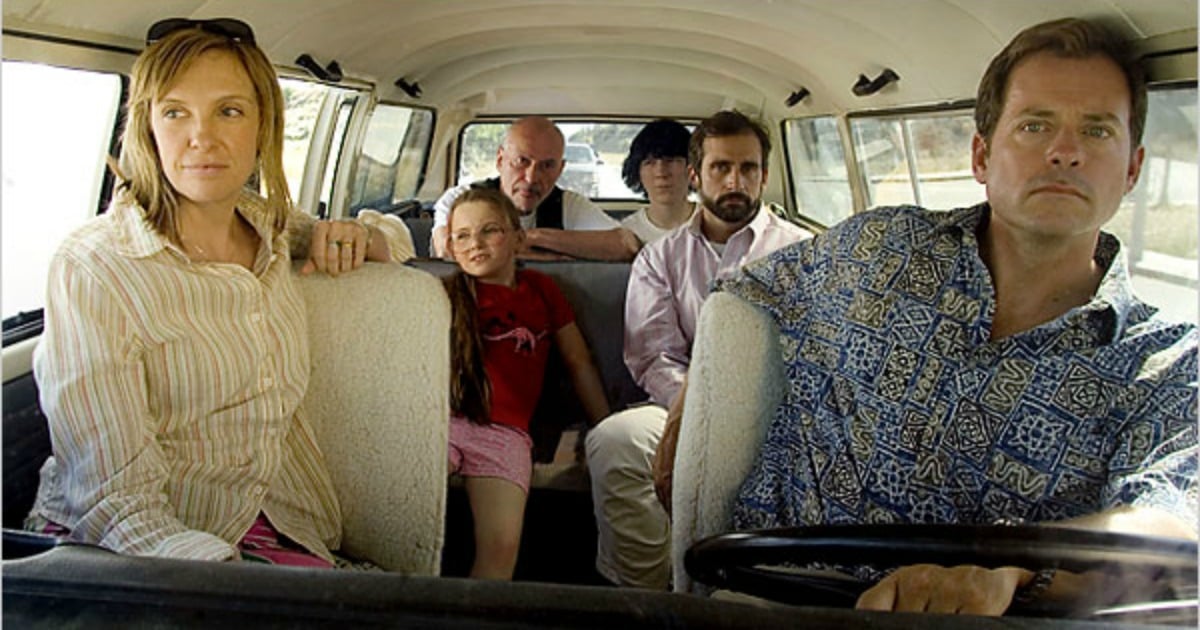 There is nothing that quite bonds a family together more than a car trip.
The 'are-we-there-yets'?
The 'I'm-hungry'.
The 'he-pinched-me-mamas'.
Games of I-spy and license-plate bingo.
The floor of the backseat, once carpet, now a foot-deep mush of half eaten bread rolls, lolly wrappers and empty juice boxes.
And the horror of hearing the words "My tablet's run out of battery."
There is nothing quite like a car trip.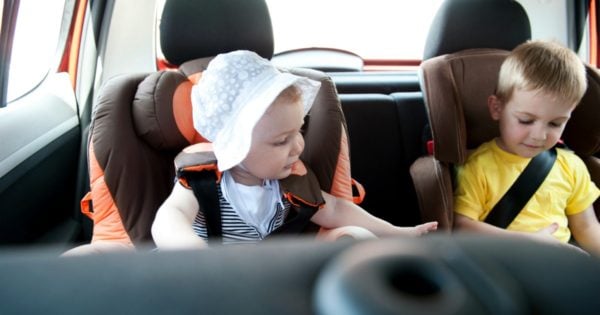 "The floor of the backseat, once carpet, now a foot-deep mush of half eaten bread rolls, lolly wrappers and empty juice boxes." Image: iStock.
Fights over who gets the window seats and when the windows can be down, trips down the scenic route that can either end in discovering somewhere new to make memories or a desperate search for a phone signal so you can work out just where the heck you are.
As a mum, there are a million things that run through your mind, not just in the preparation but in the execution of the ultimate family car trip. Fortunately, it turns out that there are a bunch of clever ways to get around these problems and one of them is as simple as playing a certain song.
1. Is everyone in the car?
If you think I'm joking, then you probably haven't got kids like mine.
My little Houdinis in disguise can be strapped safely into their car seats one minute and scooted out the door the next. I've made sure to engage the child safety locks on my vehicle doors to stop those little fingers opening them.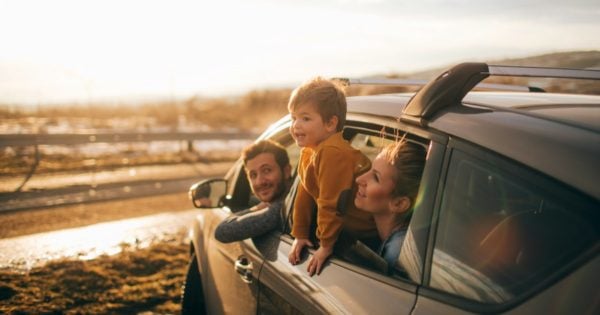 Those little Houdinis need to be properly strapped. Image: iStock.
2. Are the car seats fitted properly?
Two in three car seats aren't fitted properly, a deeply concerning statistic.
It's easy to get them checked by an Authorised Restraint Fitting Station. All fitters are part of a specialist network and have been trained to inspect and adjust child car seats to make sure they are installed correctly. For peace of mind get it done in the days just before you leave. I also visit my local council's annual free restraint fitting and installation day to check everything is correct.
3. Are my kids buckled in properly?
Of course, you check and double check, but those wriggly little cuties can manage to twist and turn those seatbelts and even unclip them with those deft little fingers. You may have had a naughty Aunty who sat in the middle and accidently unclipped the car seat when she got out.
It's a great idea to make a family ritual out of all checking the seatbelts together.
The Wiggles have written a new song just for that purpose
"Buckle Up and Be Safe" reminds parents, carers and kids that in the car there are three things they need to do to make sure they are safe.
The lyrics are simple to remember and include the lines "One, is your seatbelt fastened? Two, are the straps tight and straight? No twists! Three, are you buckled up? Now we are ready to go"
If you all sing along together, your kids will soon be reminding you to buckle up.