A kids' helpline in the UK has revealed children as young as five have been calling and asking for bedtime stories because their parents were too drunk.
In one case, a seven-year-old girl was hiding from her drunk parents under bed and called to ask for a story about her imaginary friend, according to Sky News. She called on Christmas Day.
Sky reported that Disney, Horrid Henry and Roald Dahl stories were the top requests.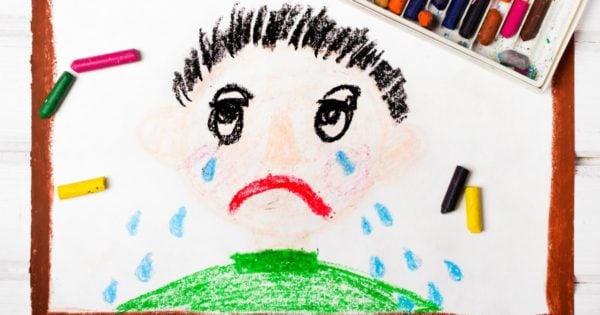 The UK's National Association for Children of Alcoholics say there are 920,000 youths and children who live in a home with one or both parents battling alcohol. That's about the population of Fiji.
Across the globe in Australia, Kids Helpline have contact with around 6000 young people each week.
"Young people contact Kids Helpline for all sorts of reasons," Kids Helpline counselling centre supervisor, Belinda Beaumont, told Mamamia.
"It could be for a chat when they are lonely, to get help with homework, or it could be for more concerning issues such as mental health or concerns about child abuse."
Just less than one in five youths that contact Kids Helpline talk about issues over family relationships but organisers say no problem is too big or too small.
"Kids Helpline was contacted by a 12-year-old girl who witnesses parents drinking each night and at times becoming violent when intoxicated," said Ms Beaumont.
"Given she had such negative associations with seeing the people she loved in her life drinking alcohol, she was wanting to know why people drink alcohol."
The tween was supported by a counsellor who listened to her experiences and made risk assessments to make sure the child was safe.
Listen: Robin Bailey on talking to kids about grief. (Post continues after podcast...)

In another case, a 10-year-old girl contacted the helpline to discuss her mother's excessive drinking "every day".
Forced to make her own meals, she shared how she distracted herself by "Facetiming friends on her iPad so she didn't have to hear what was happening downstairs".
In another case, a 12-year-old revealed that her mother and her mother's partner often went out at night drinking, leaving her to care for her nine-year-old and three-year-old siblings.
The 12-year-old said she had no access to food at home for a week and a half as money was spent on her mother's addictive behaviour.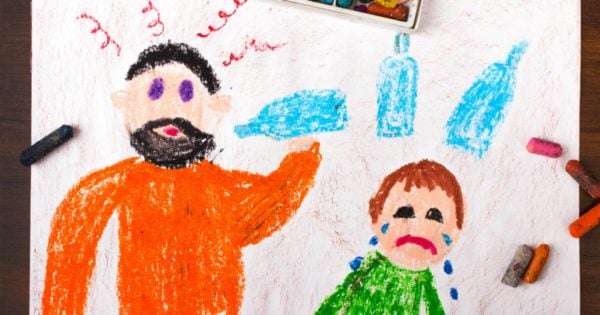 "The Kids Helpline counsellor balanced providing a safe space for the young person to talk, while undertaking a risk assessment to explore the safety and vulnerability of this young person and her siblings," said Ms Beaumont.
"With the help offered by Kids Helpline, this young person and her siblings were supported to make a notification to child protection services and the children are now in the care of family members while their mum gets the treatment and support for her struggles with addiction," she added.
The free 24-hour confidential counselling service is aimed for people aged between five and 25 via phone, web chat or email.  Kids can also choose to speak to a male or female counsellor.
"Counsellors will listen, help young people to understand what's happening in their lives, explore their feelings, highlight their strengths and come up with options," says Ms Beaumont.
"The young people who contact Kids Helpline want to feel heard, understood, to get helpful information and feel supported."
For more information visit Kids Helpline here.