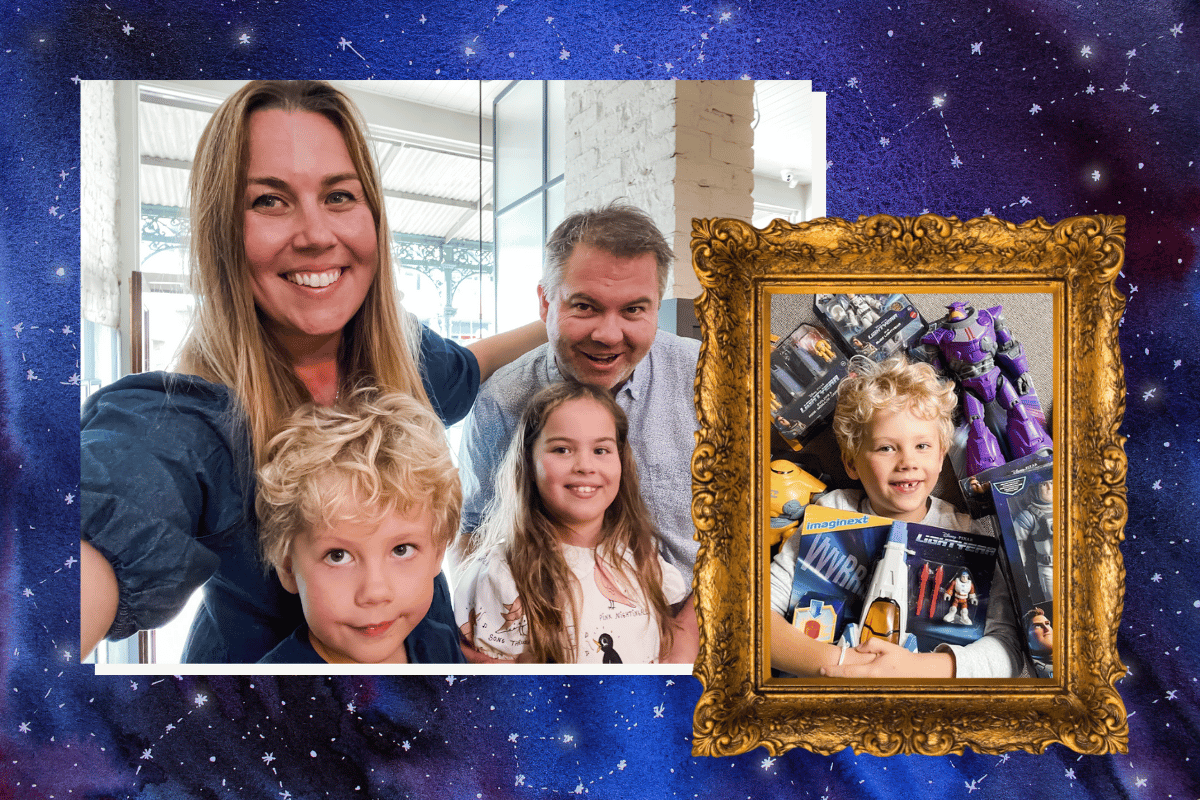 There seems to be an unspoken party theme list that parents go through when buying supplies for kids' birthdays. 
Zoo animals for their first. Once they turn two, the trains, cars or fairies come out. At three, it's dinosaurs or princesses and at about four, they decide whether they love unicorns or space.  
However, in a perhaps unsurprising turn of events, my boy never moved on from his space phase. 
It's been astronauts, rockets and planets ever since. 
And if you're muttering a 'mine too' right about now, here are seven things you might recognise.
It was always about the space ranger.
Pfft, cowboys. For my boy, it was never even a competition. When he saw Buzz for the first time, it was heart eyes forever more, which is why he's busting at the seams to watch the new film, Lightyear.
It's the latest Disney Pixar animated film and is based on the legendary space ranger, Buzz Lightyear, the hero who inspired the toy. Lightyear will tell the definitive origin story of Buzz, and the excitement is outta this world for the kids (okay, and adults) whose catch cry is "to infinity and beyond!".
Stranded on an unchartered planet, Buzz Lightyear and his fellow crewmates will need to battle hostile plants, giant bugs and the ultimate threat – Zurg – to complete their mission and return home.
My son's love for Buzz Lightyear is nothing new. A longtime fan, his long legs have well and truly outgrown his toddler-sized Buzz costume, but with some new toys he is again immersed in the world of his favourite space ranger. Ahead of the highly anticipated film release, Mattel has launched a Lightyear product range at Big W and Target and there's stars in the eyes of every planet dweller, big and small.
With large-scale action figures with movable joints, my son can create all the battle scenes and the exploration featured in the movie. Buzz, Zurg and Zyclops are poseable and ready to recreate the space saga whenever he's inspired for some space play time.
The core scale figures, more intricate in their detail, includes the Hyperspeed fleet of vehicles and spacecraft with removable figures to pilot the way to adventure. With fold-out landing gear, there are sets of the heroes and their foes, so intergalactic adventures can carry on long after the film's credits roll.