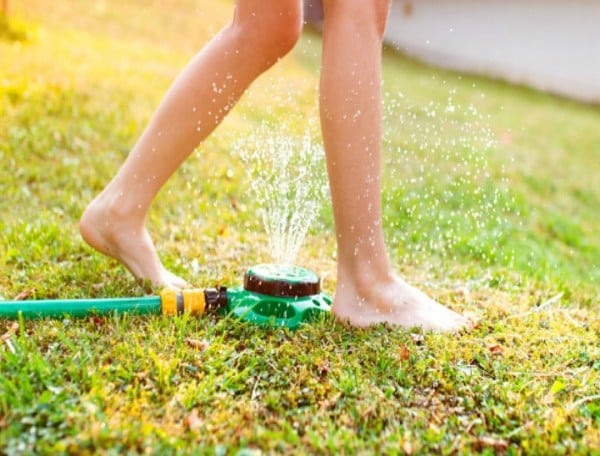 It was unseasonably warm last weekend, an unusual early taste of summer. There was something about this unexpected treat that made us all kick back a little.
My children were wild with the heat, giddy and candescent. Their voices rising with excitement at the unexpected day of sun, play and water. They stripped off while dripping in sweat and ran through the house chasing each other before collapsing under the cool of the fan.
At one stage I turned on the sprinkler – it was more to water my freshly planted spring garden which was sweltering in the record temperatures than for the kids. But as children do they began to play under it, drawn to the spraying water in the same way I expect that you and I were too when we were young.
Do you remember doing the same thing when you were a kid? That joyous feeling of dancing through the spray, the sun beating down on you. The shrieks of laughter as you jumped the swirls of water while dodging the bindies on the lawn. The freedom of being a kid without a concern in the world.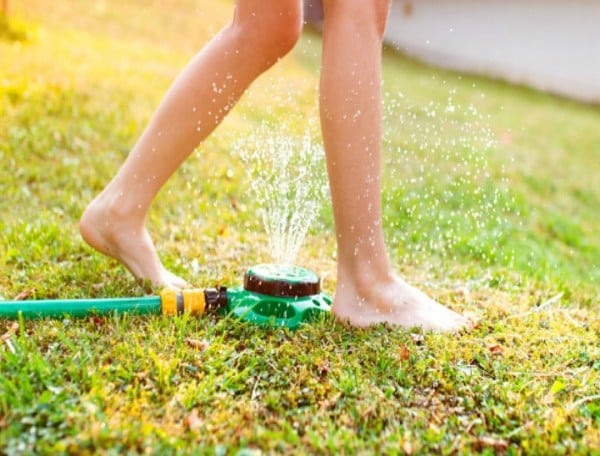 There was nothing quite as fun as playing in a garden sprinkler.
My youngest two upon hearing the sprinkler's rhythmical thwack-a-thwack ran to it, stripping the last of their clothes off as they got there.
I sat smiling, caught up in the sight of the magic moment of my two children running through the water, joyous, alive. It was after a good while that I noticed a woman stopped outside my house in her car, she glared at me as I caught her eye.
We live on a corner of two suburban streets. It's a friendly neighbourhood and our fence is low enough for passers-by to stop and chat. I have usually loved this about my home but on this occasion she didn't want to chat.
She wanted to castigate me on my naked children.
"You should cover them up" she said. "There are perverts around. Who lets their children be seen naked in public? You don't know what could happen."