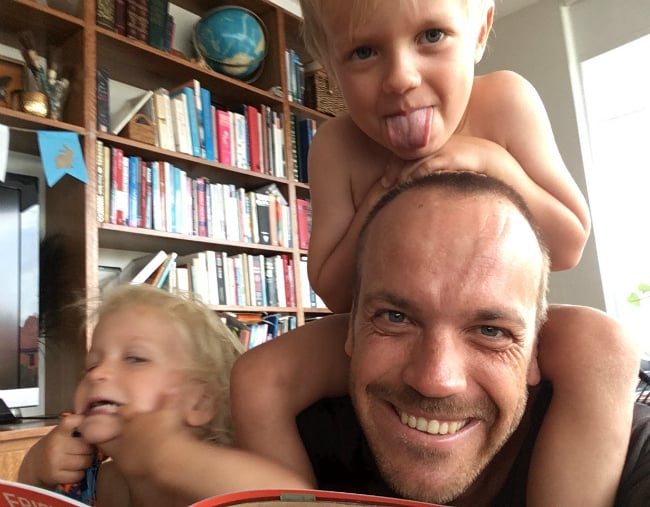 The following post is in response to an article previously published on Mamamia, titled:"The shocking behaviour in swim school change rooms that makes me uncomfortable as a mum."
***
Sometimes you find minefields in the most unlikely of places. You take your kids to a swimming lesson, have a shower, and all of a sudden someone is up in arms about it.
"Where has the common decency gone from swim school change rooms?"
Uh oh. Are people spreading their stuff all over the benches? Are they leaving rubbish? Nope, they're… getting changed.
"As a woman who visits these change rooms often with my two daughters, I can say with certain authority that 99 per cent of women are pretty modest in these environments. They seek some sort of privacy – whether it is their towel, using clothing as a screen or even if it is just turning to face toward the wall to get dressed.
"If they shower they do it in their bathers, and they are quick, in and out. This isn't because we are all self-conscious, rather because we are respectful of others around us and where we actually are. We are in there with purpose, to get ourselves changed and our kids changed and to get the hell out."
Showering in your bathers? What on earth for? 'Where you actually are' is a change room. And we are indeed in there with a purpose, which is getting changed. It's right there in the name. The body isn't something that needs to be hidden. Especially when you're in the shower.
We wear clothes most of the time. I'm not here to argue against that. But sometimes we are between clothes. And in those times we see parts we don't normally see. And if you believe there is something wrong with that, then I guess we need to have a talk. Because I see the body as just a normal thing.