When her son was two, Kristy Withers was ready to move him into a big boy bed.
She had an image in her mind of a dark brown iron bed frame but just couldn't find one. She searched high and low for it. She tried to get one made, tried to buy old ones off eBay (but they had lead paint) and tried to get one imported.
So, Kristy decided to fix this problem herself.
Read her interview with Mamamia.
What is Incy Interiors?
Incy Interiors specialises in beautiful designer furniture for babies and children.
When I first began, I was working at eBay Australia managing their marketing team. I was travelling regularly to the USA and Europe and seeing all the amazing products available there.
I harped on and on at anyone who would listen about my quest for this perfect bed for my son. Finally, my husband told me to stop talking about it and just do it. That is how Incy Interiors was born.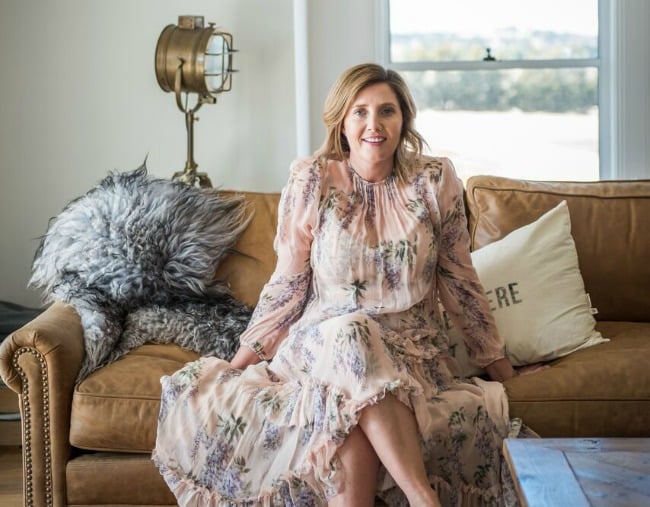 Kristy Withers. Image: supplied.
Why do you think so many women are now starting their own businesses?
I love that so many women are starting their own business. I think women finally feel empowered enough to take control of their lives and create a lifestyle that works for them and their families.
What's the biggest mistake you've made in starting your business and the smartest thing you've done?
I spent the first two years feeling like a fraud. I had no idea what I was doing and I was totally winging it. I didn't reach out to other people in the industry to ask for their advice or assistance because I was scared they would expose my inadequacies. This was a huge mistake and I realised this after I started opening up to people and realised that everyone felt like I did.