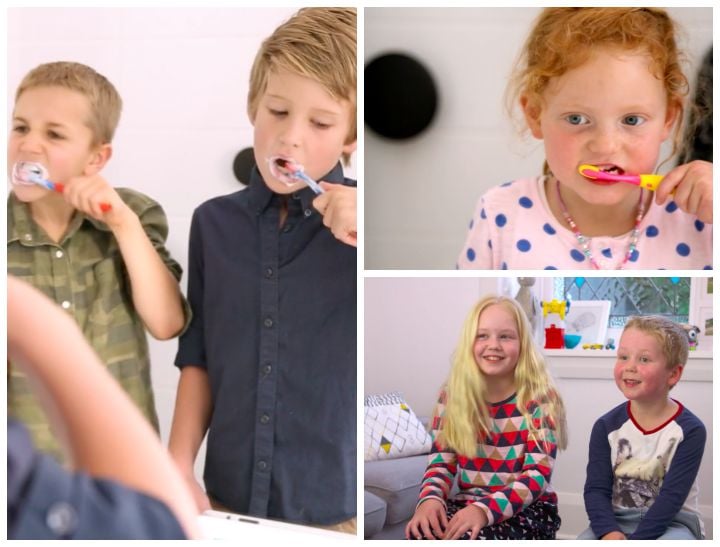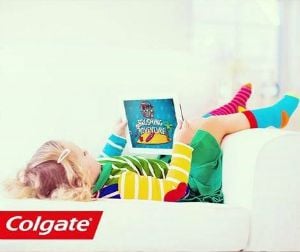 Tired of the daily wrestling with the toothbrush? Well, we've got news for you.
Colgate has come up with an app designed to make brushing teeth a challenge, rather than a chore. That's right, more tooth brushing and fewer tantrums — genius.
The best part is they'll learn exactly why they should brush their teeth (and no, it's not because their parents told them to).
So we asked a bunch of kids to test it out and answer a few questions along the way. And we weren't expecting answers this cute…
1. What are teeth made of?
2. Do you like brushing your teeth?
3. When do you brush your teeth?
4. What colour are your teeth?
Do your kids like to brush their teeth?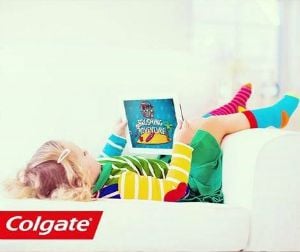 A brand new Colgate® Brushing Adventure mobile app – developed in Australia – makes fighting cavities an achievable mission for parents and a fun, easy task for children with two educational and exciting games.
Recognising that parents experience a daily struggle to instill the importance of regular teeth brushing on their children, Colgate® has developed the games to make the task easier for parents and improve overall dental hygiene in children, by encouraging them to use the correct brushing motions for the right amount of time.
The Colgate® Brushing Adventure app is now available to download free via the iOS App Store and the Google Play Store.