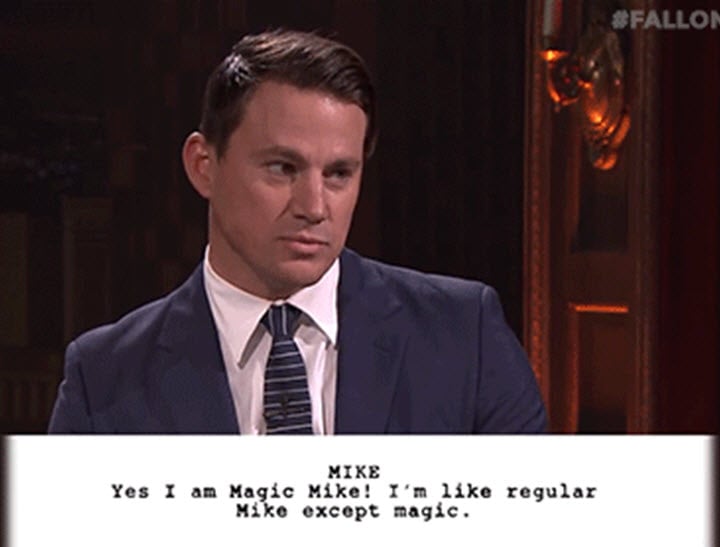 When you ask children what a movie called 'Magic Mike' is about you get aliens, singing birds, a magical bike pump (and all of us laughing uncontrollably).
It does sound like something that should be for kids. So, what happens when you ask a bunch of six-year-old's to write scenes for a movie called Magic Mike?
Let's just say it's definitely not this.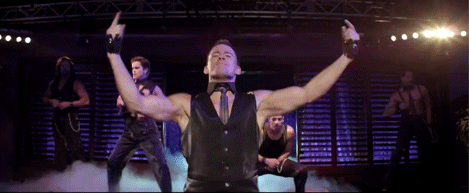 Tonight Show host Jimmy Fallon, 40,  asked school children to write movie scenes based on what they thought a film called Magic Mike could possibly be about, then proceeded to act out those scenes with the film's star, 35-year-old Channing Tatum.
There's the one about Magic Bird, who doesn't want to be a Magic bird and is subsequently cheered up by having Magic Mike blow on Magic Bird's forehead. Right…
There's Magic Mike, the protector of humans against aliens, who fails at his job. Not bad.
And then there's Bike Pumpin' Magic Mike, which is by far the dirtiest of them all.