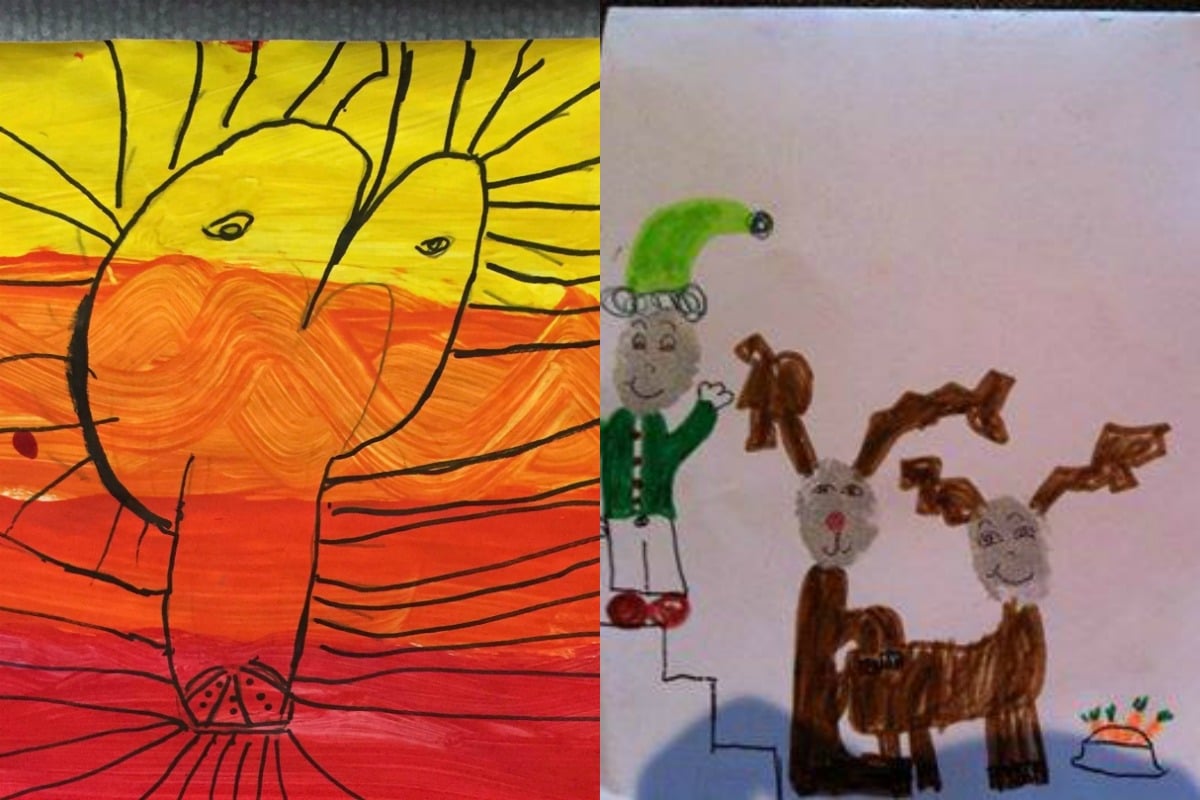 Kids draw the craziest things.
They have no filter and their little minds are filled with bizarre and baffling thoughts. So when you put pen (or crayon) to paper, you get some pretty… interesting things.
And while some of your kid's drawings are clearly earmarked for the fridge or a picture frame, there are other drawings that you look at and, well, question.
We're talking about the ones that make you laugh internally but you know are way too inappropriate to display around the house.
We asked seven parents to share the weirdest, funniest and downright scariest drawings their kids have ever done.
Here are their masterpieces:
Unicorn friends.
"My then five-year-old. It's two unicorns playing piggyback, obvs. And the top one is pooing because… life!" says Rebecca.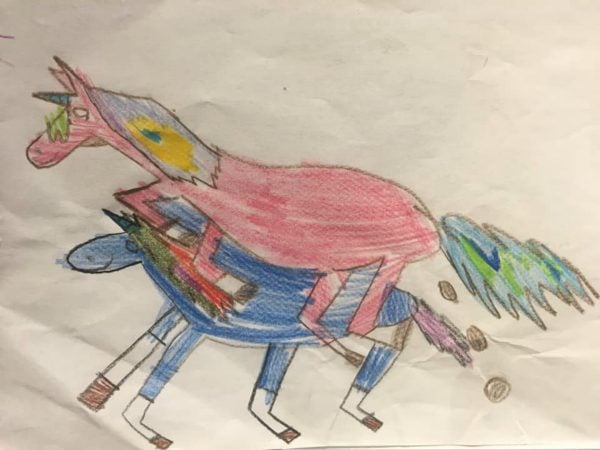 Serial killers.
"My sister sent me a drawing my six-year-old nephew had done. It was just a bunch of serial killers... so weird!" says Penny.