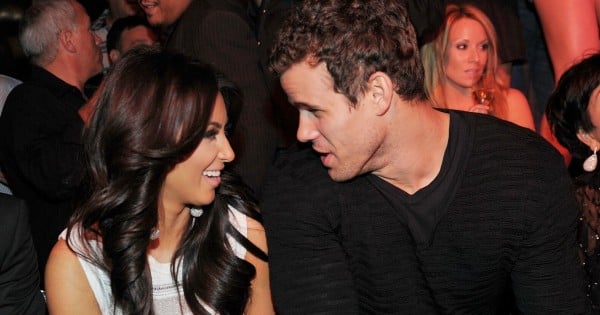 Khloé Kardashian has always been a favourite Kardashian.
Her refreshing honesty keeps that krazy family in tact. Koko is never one to hide her true feelings, and it's been recently revealed that she didn't hold back when it came to Kim's highly anticipated 2011 wedding to NBA player, Kris Humphries.
In preparation for Kim's $(US) 10 million nuptials to basketballer Kris Humphries in 2011, Khloe made no hesitation to let Kim know that he is "a f*ing loser," questioning, "why are you marrying this f*ing dog?".
"There's a ton of times I've told my sister the truth, like when she wanted to marry Kris Humphries, I was like, 'He's a fu*king loser. Why are you marrying this fu*king dog?'"
The Motherish Confessions reveal: When you knew it was time for a divorce. (Post continues after video.) 
The comments were made during an appearance on her buddy Snopp Dogg's GNN podcast. Khloé claims to have confronted her sister on a number of separate occasions claiming the wedding would be a mistake. Khloé said she had nothing to lose in letting her sister know her true feelings.
"I said what I had to say. And I'm not going to dumb myself down and act like this guy's not a fu*king joke when … for what?'"
With the union lasting a grand total of 72 days, maybe Kim should have been a little bit more open to Khloé's brutal opinion.