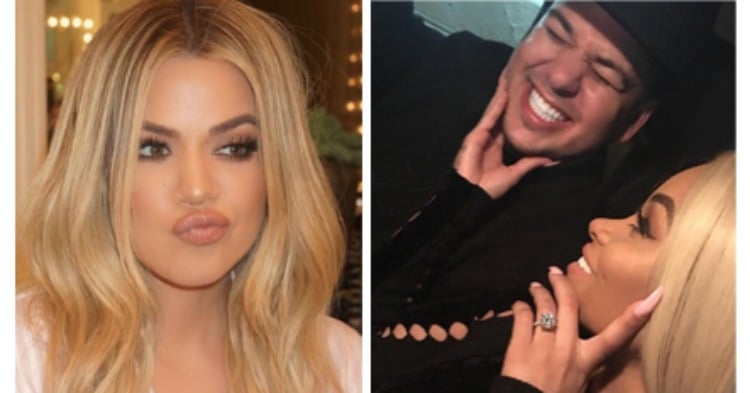 Rumours about the Kardashian sisters' strained relationship with their brother Rob's fiance, Blac Chyna, have been swirling for a while now. But a brand new clip seems to settle the matter once and for all.
Newly released footage shows Khloe Kardashian directly instructing her sisters not to congratulate little brother Rob Kardashian, 29, on his engagement to Chyna.
In the below clip from an upcoming episode of Keeping Up With the Kardashians, Khloe is shown telling older sisters Kim and Kourtney, as well as half-sister Kylie Jenner, not to congratulate their brother and Chyna on their plans to wed.
The clip begins with Kim, 35, reading out a TMZ article to her sisters from her phone.