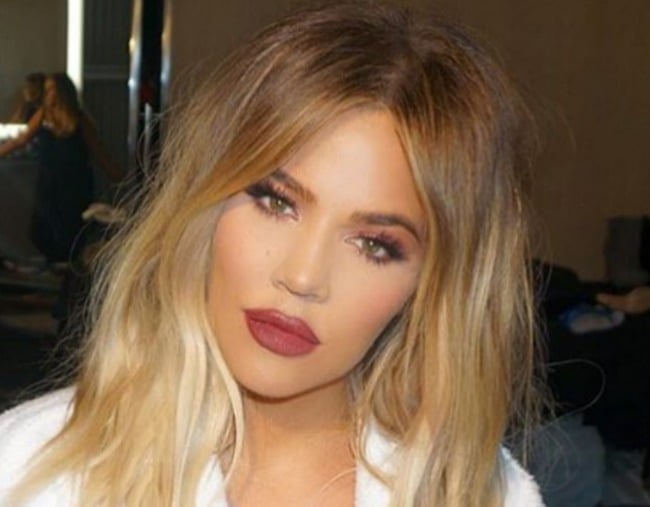 Given the objectively average month or so she's had nursing a cheating partner and new baby, you might forgive Khloe Kardashian for having minimal tolerance for outlandish stupidity.
Over the weekend, the reality star and new mum shared her very first photo of daughter True to Instagram. While most used their thumbs and their energy to wish Kardashian well, another took her thinking cap off, threw it across the room and speculated that Khloe Kardashian must be the daughter of OJ Simpson because of how baby True looks.
"Her daughter is black which proves that O.J Simpson is her dad," a follower wrote.
Incoming savagery:
"I mean… her dad is black silly," Kardashian responded. "That's why she is black babe."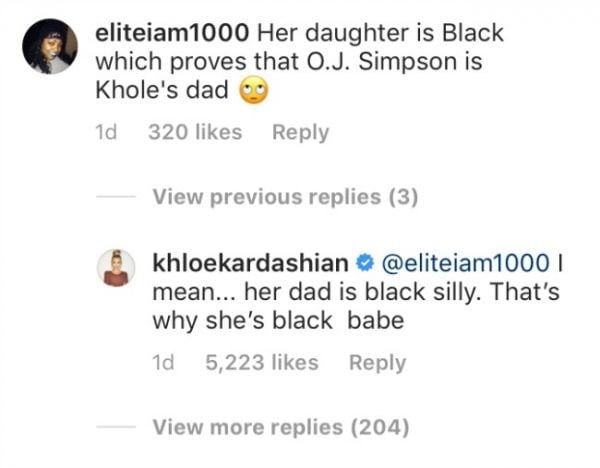 The rumours of the third-oldest Kardashian's paternity first surfaced years ago, with overzealous fans convinced she was the product of a one-night stand between the former sportsman and Khloe's mum, Kris Jenner. This is, of course, despite the fact both Kris Jenner and OJ Simpson were married at the time. However, many figured this explained why Khloe looked slightly different to her sisters.
Khloe's father, Robert Kardashian who died of cancer in 2003, was Simpson's close friend and lawyer during his 1994 murder trial.
Earlier this week, when asked by TMZ if he wanted to congratulate Khloe on her recent pregnancy news, Simpson replied, "Well, for Bob [Robert Kardashian], God bless his soul, yeah. I don't know for me. I don't think for me, I have nothing to do with it. I would be proud ... but trust me, I had nothing to do with it."
In 2012, Kris Jenner also rubbished speculation about her daughter's father on Good Morning America.
"It just gets weirder and weirder: I have never heard such c**p in my life. I mean, I was there! I gave birth, I know who the dad was," Jenner said.