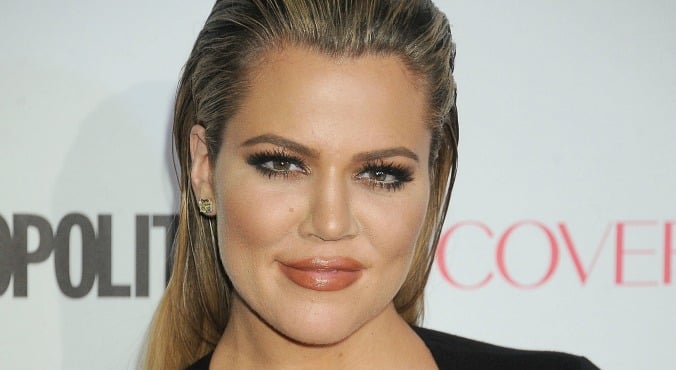 Image: Getty. 
As the news spread earlier this month that Lamar Odom lay unconscious in hospital with possible brain damage after a drug-fuelled stint in a brothel, the world began watching Khloe Kardashian, his legal wife. Closely.
She reacted by rushing to his side, visibly distraught with her Kardashian and Jenner siblings in tow. Her sister Kim Kardashian West postponed her baby shower so that Khloe and her family could watch Lamar's progress.
But now, roughly two weeks since Lamar's hospitalisation, the public's sympathy and warmth for Khloe has shifted.
And it's been brought on by the youngest Kardashian's antics.
You see, Khloe dared to post a video on her KhloeWithAK app and website, where she was working out with Gunnar Peterson "as though nothing was wrong", as one website reported.