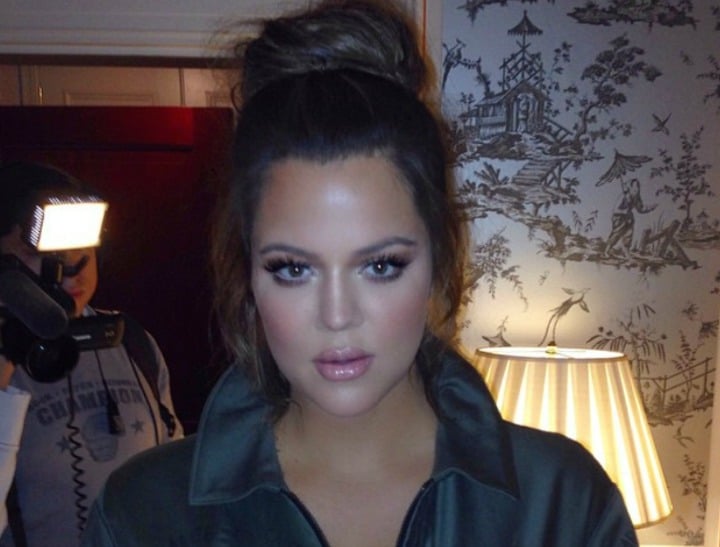 In the latest in the collection of 'Kardashian Shiny Butt Photoshoots', Khloe takes the reins.
Khloe Kardashian has shot the cover for Complex Magazine, an American pop culture and music magazine. The "Let's Get Physical", gym-themed shoot features a wet-look Khloe posing with boxing gloves, weights, and a variety of wedgie leotards. And her butt. Khloe is mostly just posing with her butt.
The sexy shoot is a bit of surprise from the youngest of the three Kardashian sisters, who has generally left the booty-baring shoots to older sisters Kim and Kourtney. In what would be a quest for confidence for any female, Khloe notes that it was actually Kim who urged her to do the shoot.
"I have been procrastinating it because I was too scared to do the shoot!" she said on Twitter, "But Kimberly made me and had more confidence in me then I had myself!! I love you Keeks!"
Did we mention Kim was also creative director of the shoot? Uh, DUH. If there's one thing Kim Kardashian-West knows how to do well, it's BUTTS.
But, as always, the haters had their say.
They accused her of being airbrushed, photoshopped, tweaked, thinned, slimmed, and bronzed. Uh, news flash, hate mob: photoshoots are always, ALWAYS modified to remove shadows and imperfections before going to print — it's how magazines roll, for better or worse.
Oh, Khloe. Totally our favourite. (Post continues after gallery.)