As any self-confessed entertainment loving reader, you may well know of the reports that a grand total of three Kardashian babies are on the way.
While we may only have official confirmation of one – Kim Kardashian's via surrogacy – it hasn't stopped the world from wildly speculating and over-analysing every Tweet, Snapchat and Instagram.
So when Khloe Kardashian – rumoured to be expecting with basketball player Tristan Thompson – shared an adorable, loved-up couple snap for her 69.4 million followers, they noticed one very important thing was missing.
There was plenty of love, yes. There was even an infinity pool and the view of the water. But a baby bump, there was not.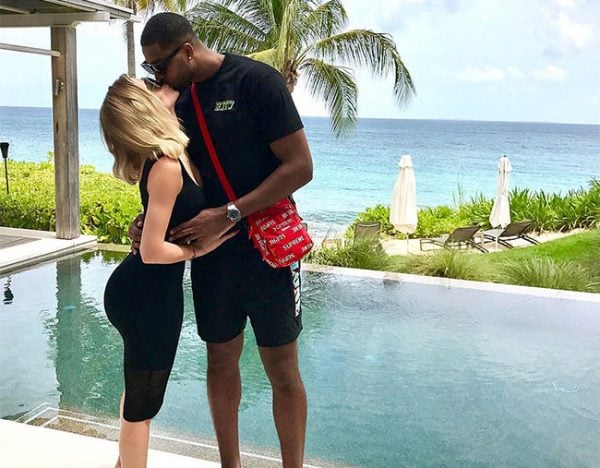 Not convinced that perhaps this may just be proof that the 33-year-old isn't in fact pregnant at all, fans came up with another explanation.
Clearly, Khloe had committed the greatest of social media sins: she had photoshopped that little baby bump into oblivion.
"Where is the belly?" one fan questioned, while another wrote, "Pregnant or na".
Others said the "blurring together" of Tristan and Khloe's hands meant a little photo editing was underway.