Late last year, Vogue declared "cleavage" dead. One look at today's Grammy's red carpet proves the women of Hollywood disagree – at least in part.
Attendees from the likes of Demi Lovato to Kris Jenner opted for a new cleavage-baring trend in place of the traditional push-up-bra-to-your-neck style or even the ever growing popular side boob.
Say hello to the keyhole cleavage.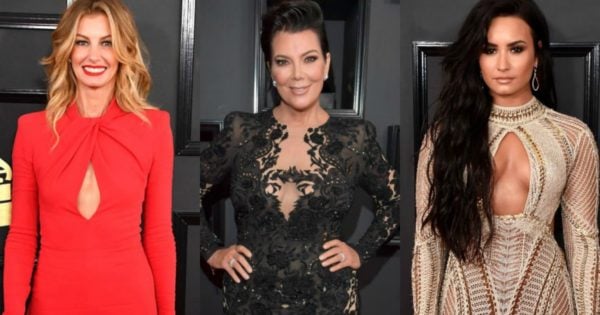 Peek-a-boo! Say hello to the keyhole cleavage as seen on Faith Hill, Kris Jenner and Demi Lovato among others. Image: Getty
Focusing on the tummy, it highlights the space between your underboob to just above your belly button. The more daring styles crank it up a notch, also exposing the inbetween-bits of your boobs rather than the top.
Country star Faith Hill (in red) kept it small, Kris Jenner (in black) added a sheer layer of fabric while singers Demi Lovato and Carrie Underwood took the cut up high. (Post continues after gallery.)
The keyhole cleavage on the Grammy's red carpet.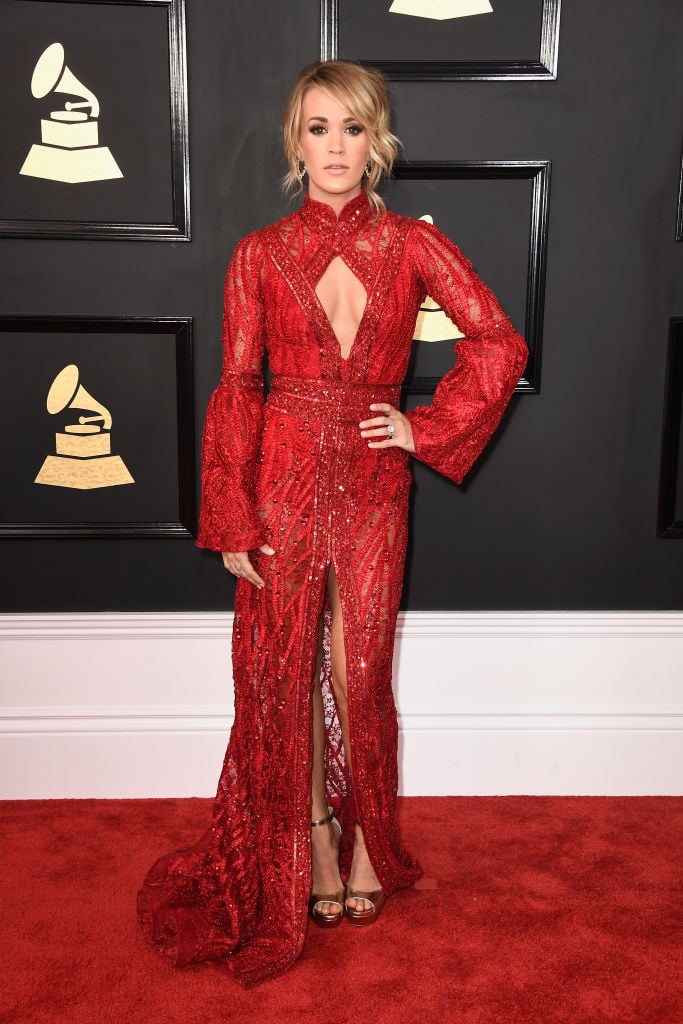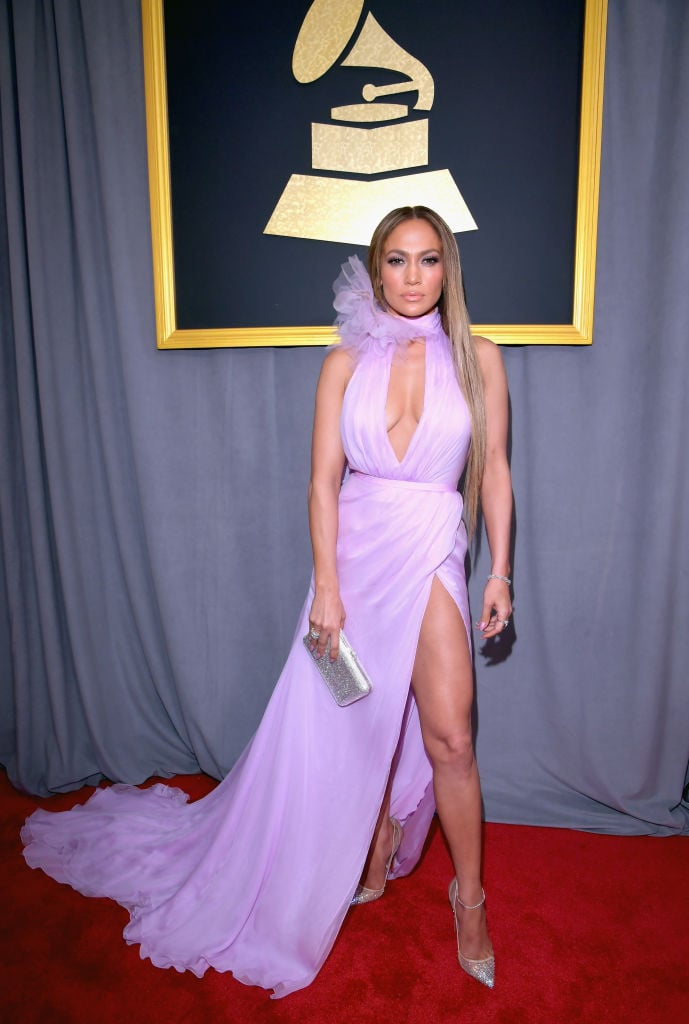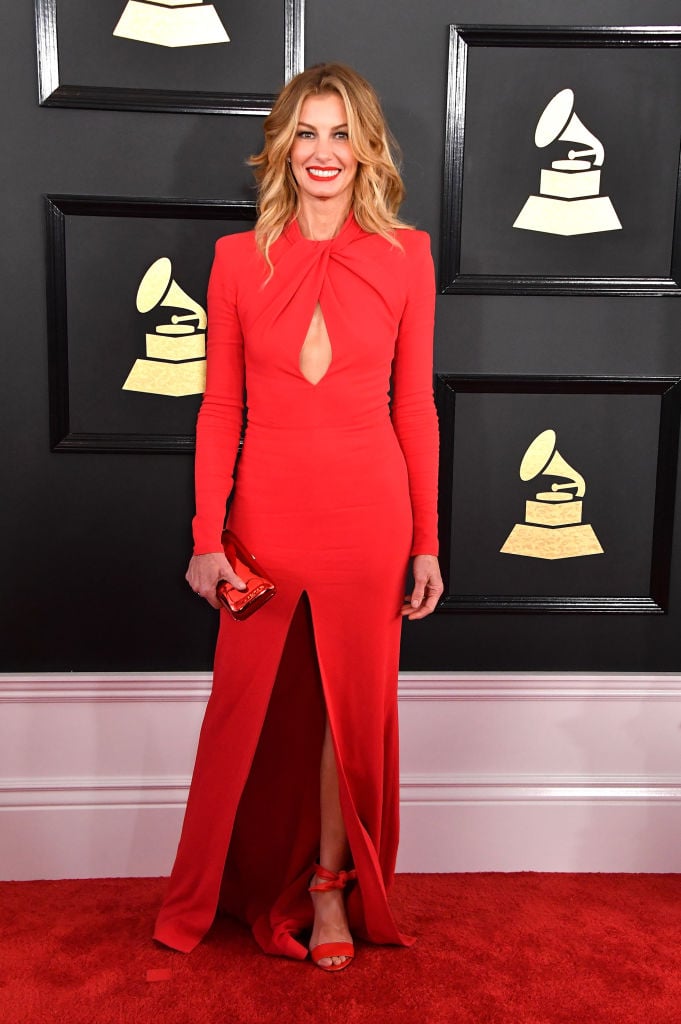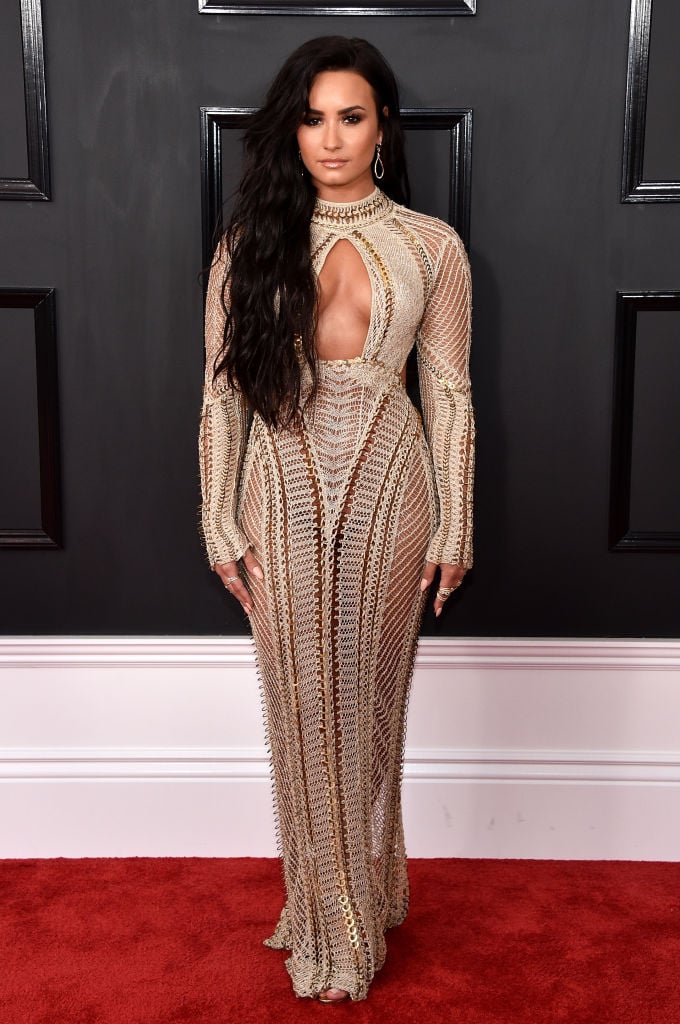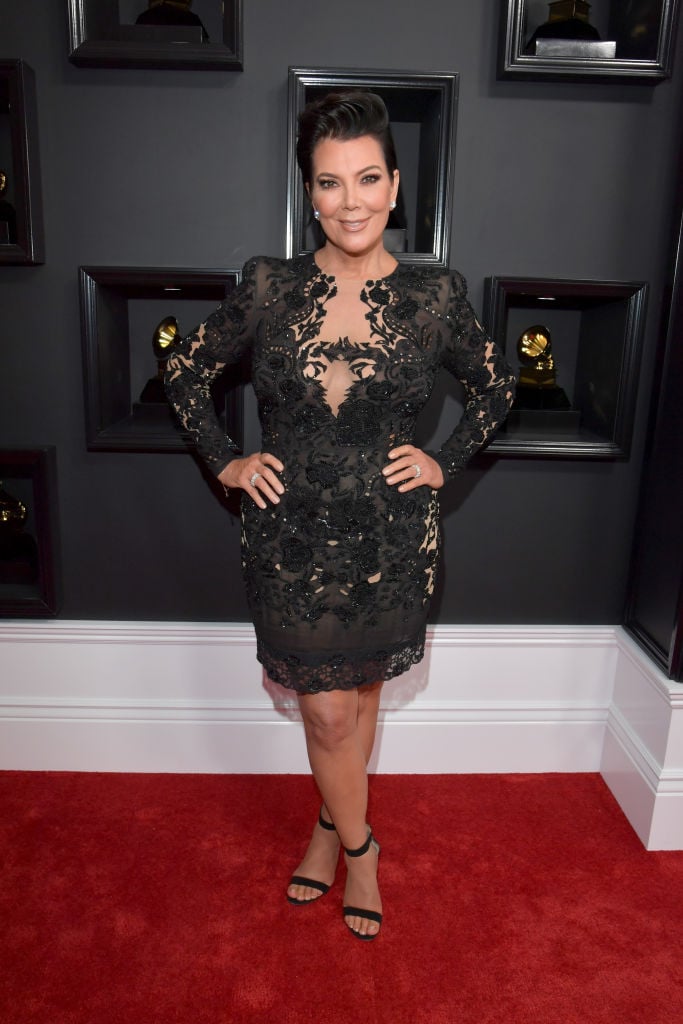 Another fan of the keyhole? Jennifer Lopez.
More 'peek-a-bo' than the 'in your face' nature of some of the various dramatic slashed necklines we've been seeing of late, it can be as subtle or as, erm, not subtle as you like.
This versatility means it's not restricted to any age or boob size either (that is of course if you even care about style 'rules' to begin with).
Having been around for a while, the style isn't just limited to dresses, proving popular in everything from everyday tops to swim wear.
Here are some other (more wearable) keyhole pieces we'll be adding to our wardrobe, no red carpet event required.
ASOS John Zack Petite All Over Lace Maxi Dress, $47
Milk and Honey Show Your Stripes One Piece, $69.97
ASOS Curve Choker Neck Keyhole Maxi Dress, $34
MLM Open Shoulder Top, $149
Maya Keyhole Front Ruffle Hem Long Sleeve Dress With Embriodered Detail, $77
Listen: Are your boobs in fashion? Tiny nips are back, apparently.