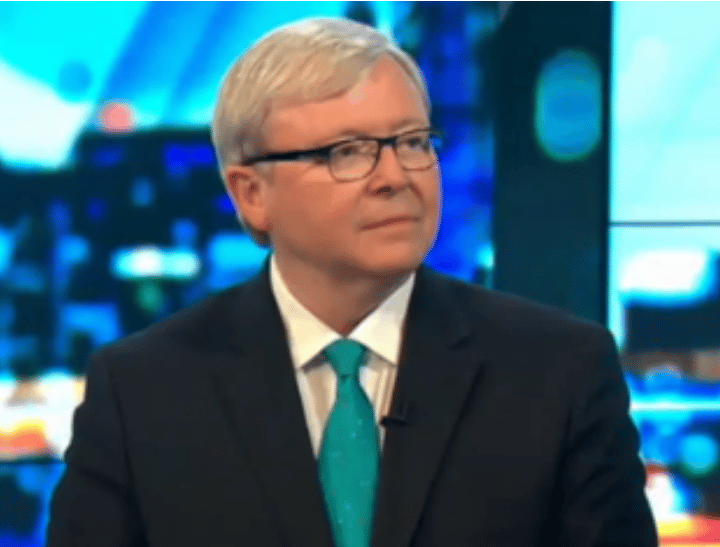 KRudd is back.
After a long hiatus, Kevin Rudd is back in town and on The Project tonight didn't hold back when asked about how he thought Malcolm Turnbull was going as our new Prime Minister.
"I think objectively speaking Malcolm has had a good start," he said.
Had some fun and some serious questions too on @theprojecttv tonight. K pic.twitter.com/egZ6rV5Doo

— Kevin Rudd (@MrKRudd) November 10, 2015
"Mind you Malcolm has his own challenges. He has to deal with the lunar right of his party and there are some serious nut jobs there. We all know that. Just as when I was PM, and Bill today, has got to deal with a whole bunch of factional thugs from certain trade unions, who make life difficult for you."
He said he did feel for Tony Abbott a little at the time but politics was a rough and tumble business.
"Everyone is a human being and so you do feel for them when they go through these things."
You can watch Kevin Rudd on The Project in full here:
Kevin Rudd is hoping to improve water and sanitation standards for the world's poorest children through one of his new roles as Chair of the Global Sanitation and Water for All partnership.
"Well since last year I've been in the Unites States maintaining this 12,000 miles rule – which is now I am out of politics I should be out of sight as well," he said.
"Sanitation, water and hygiene are basic human rights. It is clear investments in water and sanitation make a real difference to people's lives."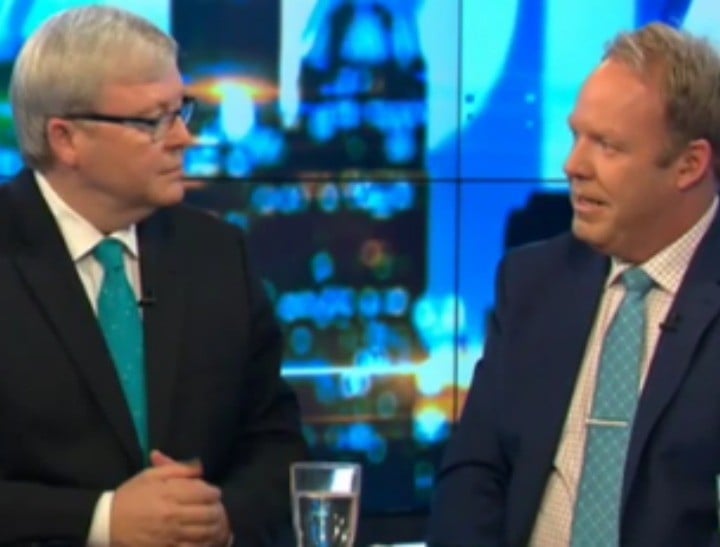 UNICEF estimates that every day, on average nearly 1,000 children under-five die from diarrhoeal diseases due to poor sanitation, poor hygiene, or unsafe drinking water.
"Through SWA we have the opportunity to change that, as well as help to address countless other health challenges in some of the world's communities most in need."
It is estimated 47% of children aged between 5 and 9 years in the developing world suffer from worm infections, which impair cognitive development.
In 2012, WHO estimated that the total global economic losses associated with inadequate water supply and sanitation were US$ 260 billion annually.