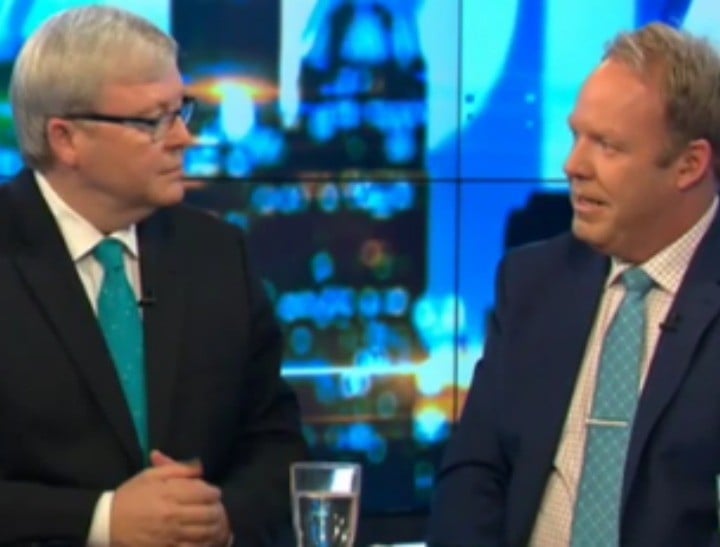 KRudd is back.
After a long hiatus, Kevin Rudd is back in town and on The Project tonight didn't hold back when asked about how he thought Malcolm Turnbull was going as our new Prime Minister.
"I think objectively speaking Malcolm has had a good start," he said.
Had some fun and some serious questions too on @theprojecttv tonight. K pic.twitter.com/egZ6rV5Doo

— Kevin Rudd (@MrKRudd) November 10, 2015
"Mind you Malcolm has his own challenges. He has to deal with the lunar right of his party and there are some serious nut jobs there. We all know that. Just as when I was PM, and Bill today, has got to deal with a whole bunch of factional thugs from certain trade unions, who make life difficult for you."
He said he did feel for Tony Abbott a little at the time but politics was a rough and tumble business.
"Everyone is a human being and so you do feel for them when they go through these things."
You can watch Kevin Rudd on The Project in full here: