When it comes to chips, I'm not here to muck around. 
I like 'em crunchy. 
Packed full of flavour. 
And I want to feel a lil bit fancy when I'm eating them. 
Not so fancy that I don't understand their bougie flavour combination, but fancy in a "yeah I paid upwards of $5 for this family bag of chips and I ain't mad about it". 
If you haven't figured it out yet, I'm a Kettle Chips gal. 
I think those crunchy little buggers set the gold standard in savoury snacking. 
After a quick peruse of the interwebs, I discovered no journalist had been brave enough to rank the flavours as of yet. 
So, here I am, bravely going where no journalist has gone before in the name of crunchy, savoury, snacky goodness. 
Here is my very serious ranking of Kettle Chip flavours: 
8. Parmesan and Sweet Roasted Garlic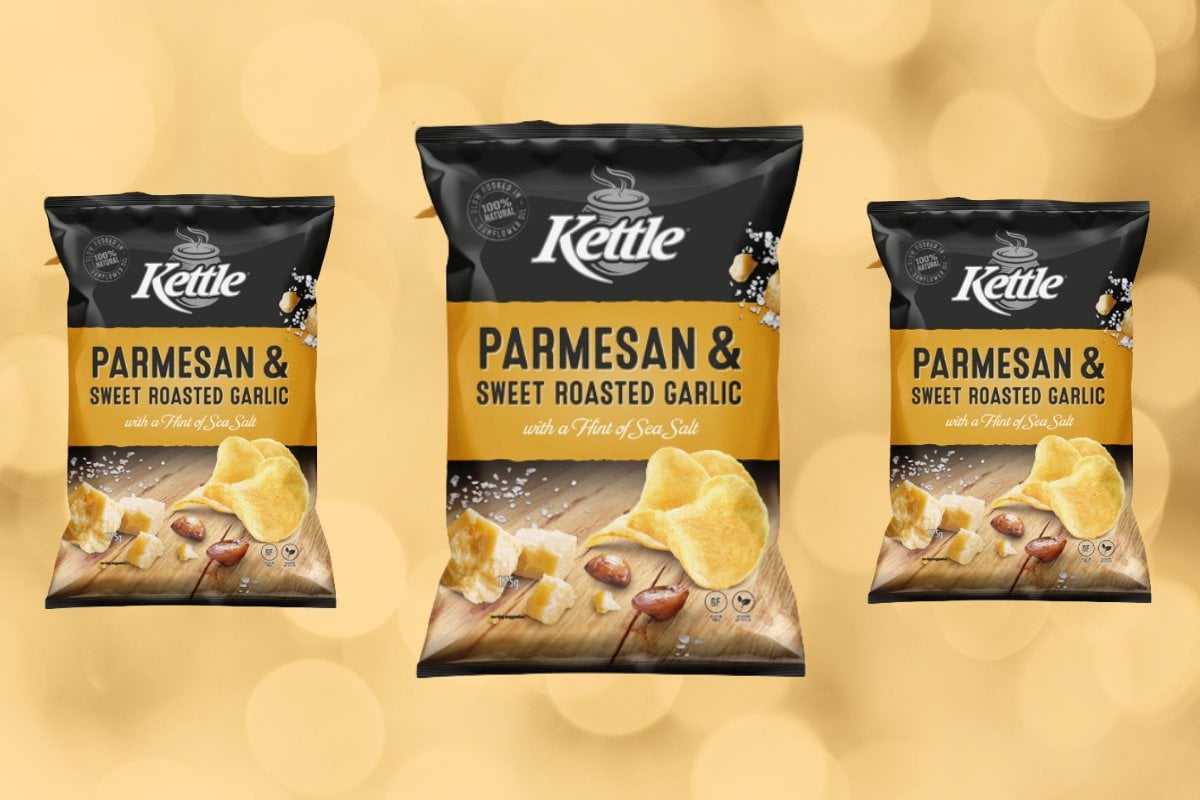 Image: Mamamia. 
Look, this is an OK flavour. 
I like parmesan cheese. I like garlic. And they work well together in chip form. 
But it's just a bit meh. 
If Kettle discontinued this flavour no one would be creating petitions in its name, you know what I mean?
7. Chilli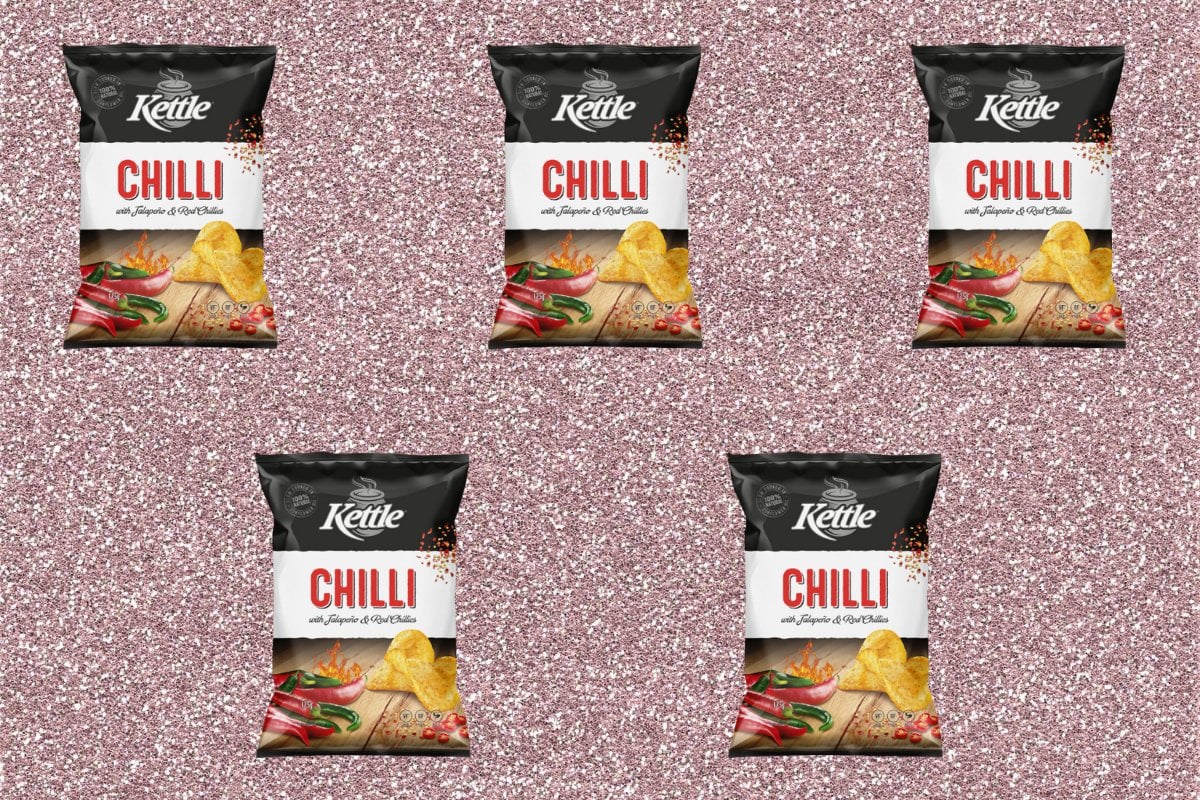 Image: Mamamia.