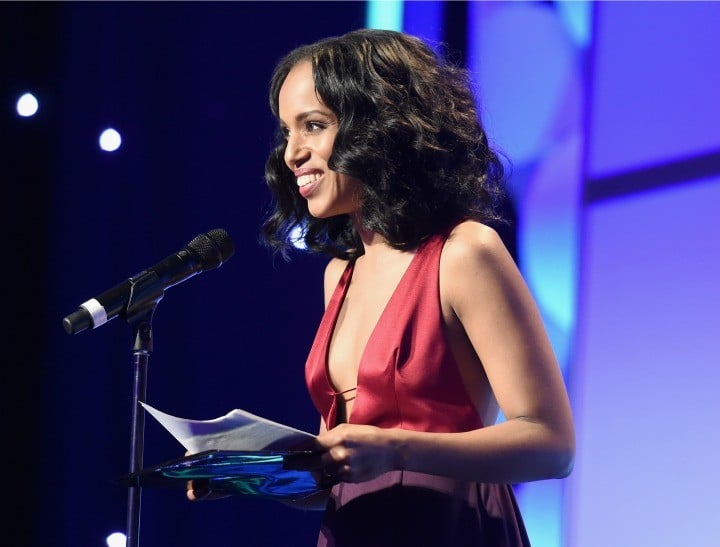 Not a 'I want to thank my agent' in sight…
If you watch Scandal, you are already obsessed with this woman. And if you don't, you are about to be obsessed with this woman.
The exceptionally excellent Kerry Washington accepted a Vanguard Award at the 26th Annual GLAAD (Gay and Lesbian Alliance Against Defamation) Media Awards for her support as a powerful LGBT "ally". Washington said she received the award because she plays, "characters that belong to segments of society that are often pushed to the margins."
The 38-year-old began by acknowledging the many groups around the world that are deprived of, "access to basic liberties".
She said, "Women, poor people, people of colour, people with disabilities, immigrants, gay men, bisexuals, trans people, intersex people. We have been pitted against each other and made to feel there are limited seats at the table for those of us who fall into the category of 'other.'"