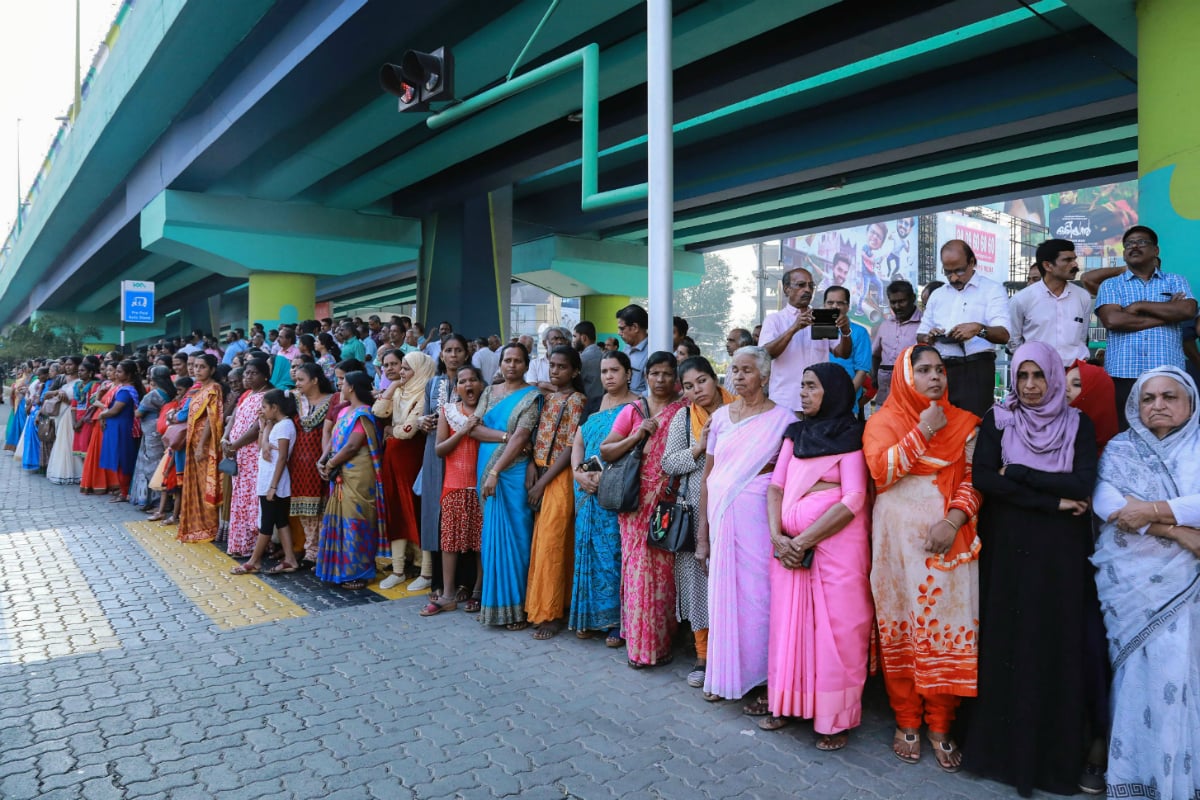 – With AAP
Millions of women in India formed a 620km human wall this week to send a powerful message about gender equality.
Earlier this week, two women sparked protests across the country's south when they entered Hindu temple in the state of Kerala, defying a centuries-old ban on women entering.
India's Supreme Court in September ordered the lifting of the ban on women or girls of menstruating age – 10 to 50 years old – from entering the Sabarimala temple, which draws millions of worshippers a year.
Wow. Over 5 million woman form a 620km (385-mile) human chain in #Kerala "in support of gender equality". Beautiful. https://t.co/097lexbuge#WomenWallKerala #womenswall #solidarity pic.twitter.com/pVdiUxPgIF

— Mike Hudema (@MikeHudema) January 2, 2019
But the temple refused to abide by the ruling and subsequent attempts by women to visit it had been blocked by thousands of devotees.
So it was a significant moment when the women, identified by police as Bindu Ammini, 42, and Kanaka Durga, 44, entered its walls.
However not everyone agreed with the progressive change and there were protests around the state this week,  AAP reports.
Today more than 50 lakh women built a 600 kilometres long human chain along the streets of Kerala to uphold gender justice in the face of severe oppression.The progressive people of Kerala took oath that #Kerala society can not be sent back to the old dark ages.#WomenWall pic.twitter.com/NDzmTWLePl

— Mayukh Biswas (@MayukhDuke) January 1, 2019