Model and reality television alumni, Kendall Jenner, has admitted to suffering a mysterious health issue in a preview for the latest episode of Keeping Up With The Kardashians. 
The 20 year old shared that she's been having unusual sleep struggles for some time.
"I wake up in the middle of the night and I can't move," she explained.
In the episode teaser, Kendall makes a phone call to mother and manager Kris Jenner in search of answers.
"I think you've just got anxiety," Kris says.
"Everyone says I'm fine, but I don't feel fine," Kendall replies.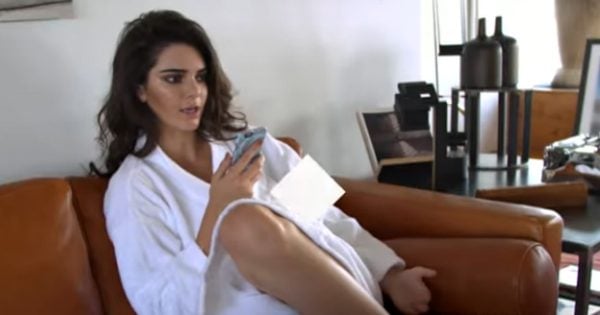 Current statistics suggest around 14 per cent of all adult Australians are affected by an anxiety disorder, according to Sane Australia.
American resources such as the National Institute of Mental Health estimate anxiety disorders affect around 18 per cent of the American population.
Sadly, women are more likely to be afflicted than men.
Kris's guess about Kendall's mystery illness may sound a little flippant, but anxiety disorders can cause serious issues if symptoms are left untreated.